Unleashing the Power of Emotional AI – A Transformative Business Case KellyOnTech
Posted by

Date

August 31, 2023

Comments

0 comment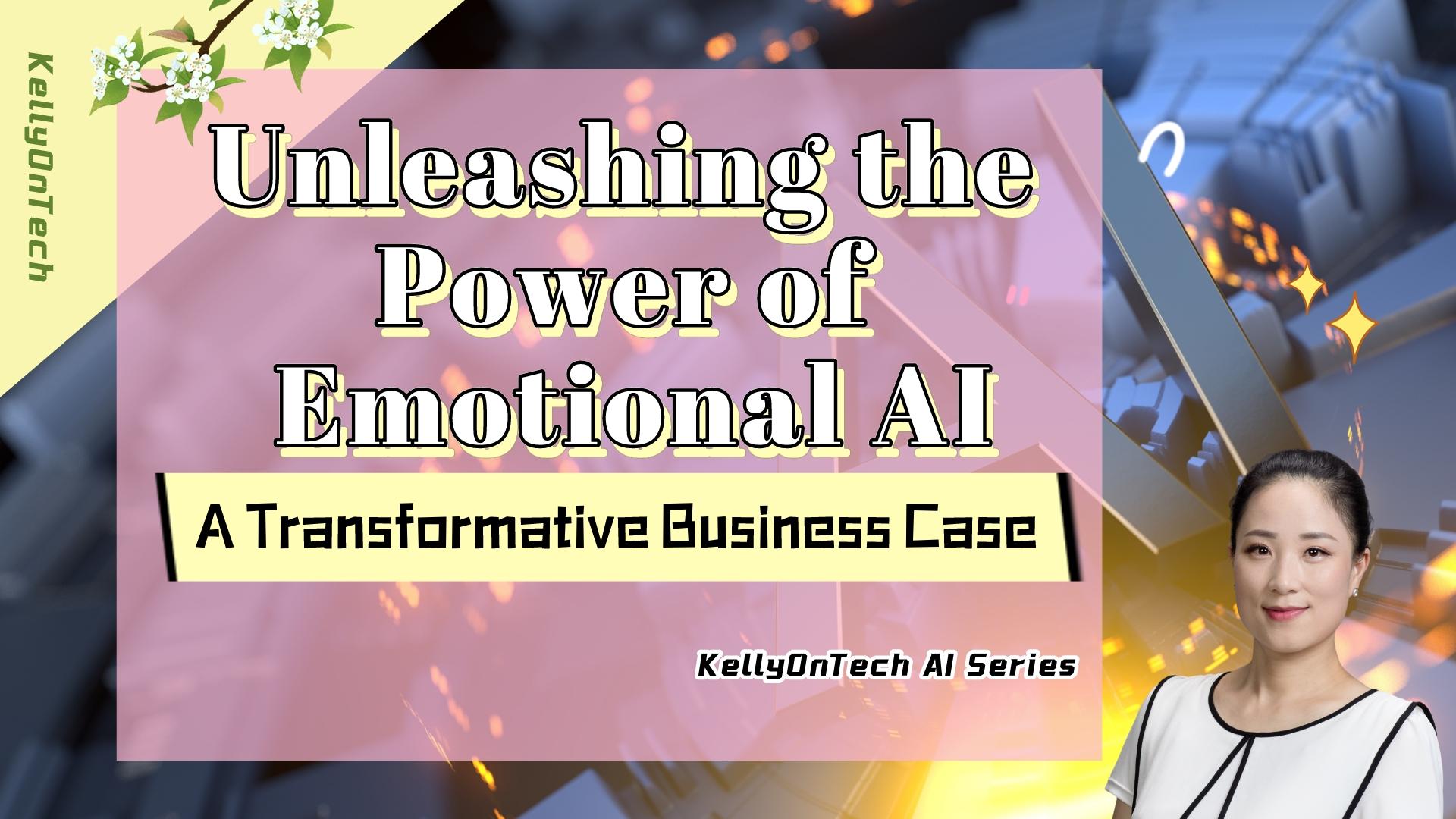 According to the AI Technology Maturity Curve 2022 published by Gartner, AI innovation are mainly divided into four categories:
Data-Centric AI
Model-Centric AI
Application-Centric AI
And Human-Centric AI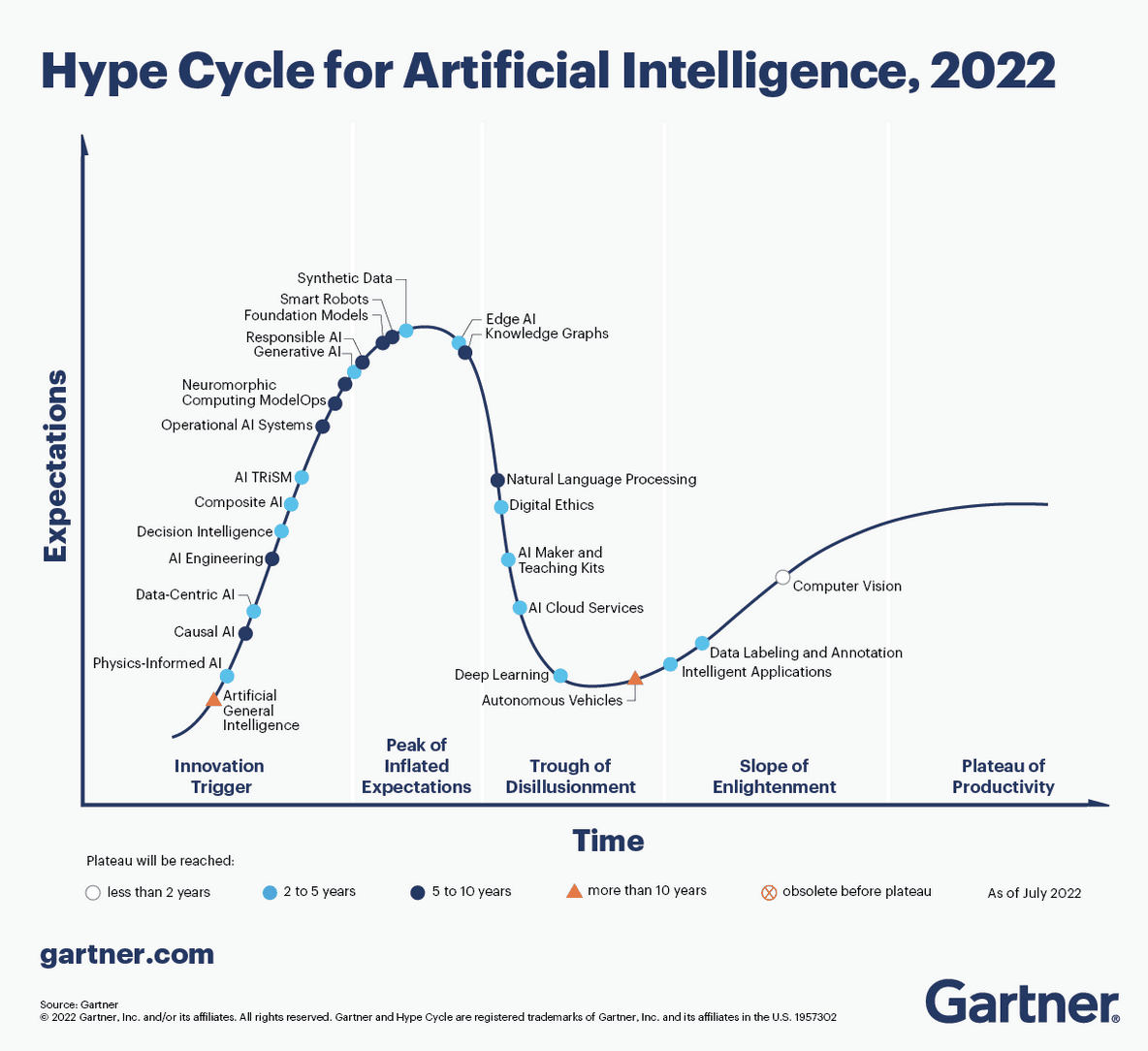 The first three categories have been covered and are available online.
The Next Big Wave of AI Investment: Diving into the Synthetic Data Opportunity
Composite artificial intelligence will completely change the business landscape
Unlocking a transformative business advantage for the next 2 to 5 years: Edge AI
What Does Human-Centric AI Innovation Mean
Human-centric AI innovation includes AI trust, risk and safety management (TRiSM), responsible AI, digital ethics and more.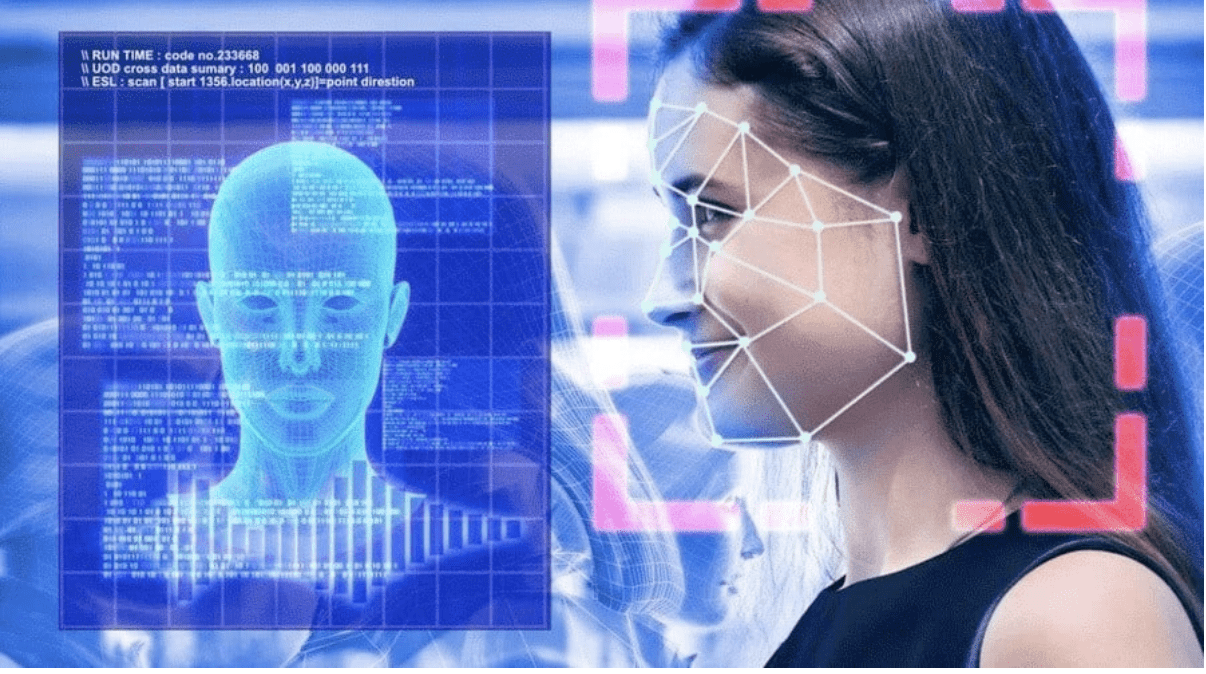 Responsible AI
According to Gartner's forecasts, responsible AI will take 5 to 10 years to gain mainstream adoption, but will eventually have a transformative impact on business. When AI replaces human decision-making, responsible AI mainly makes decisions based on the trade-off between the value delivered and risks taken. The quality of its decisions depends on the business and ethics choices employed, including business and social values, risks, trust, transparency, fairness, bias mitigation, explainability, accountability, security, privacy, and regulatory compliance.
Digital Ethics
Digital ethics is a near-term trend ( two to five years) that could have a significant impact on business. Digital ethics includes a system of values and moral principles that govern electronic interactions between people, organizations and things. The issues related to privacy and bias involved in this have attracted more and more attention around the world. Gartner predicts that by 2024, 30% of major organizations will use new metrics to address social issues and assess the impact on business performance. Organizations need to incorporate digital ethics into their AI strategies to enhance their impact and reputation with customers, employees, partners and society.
Since this is human-centric artificial intelligence innovation, I would like to talk about emotional AI and its applications in the workplace. I will also use it to answer the question: how can a company use AI to empower and achieve business transformation?
Global Emotional Artificial Intelligence Market Outlook
Human interactions often miss some clues, such as the information conveyed by micro-expressions and body language. Emotional AI is a collective term for AI systems and technologies that recognize, explain, understand and respond to human emotions. Emotional AI leverages a variety of techniques, including natural language processing (NLP) and facial recognition, to detect and analyze emotional cues from user expression, tone of voices and speech patterns. AI algorithms then analyze and process this emotional data to provide appropriate feedback, interaction or personalized support based on the user's emotional state.
According to a report by the consulting firm HTF Market Intelligence Consulting, the global emotional AI market is valued at $33.76 billion in 2023, and is expected to reach $52.4 billion by 2029, growing at a CAGR of 21.2% in 2023–2029.
What Are the Applications of Emotional AI in the Workplace?
The most common application scenarios for emotional AI include customer service, healthcare, education, virtual assistant, and more. For example:
More humanized customer service — Emotional AI in customer service can detect frustration in a customer's voice, and respond with empathy and understanding to effectively address their concerns.
Better coping with high-pressure environments — Too full of schedules and lack of sleep are common conditions for workplace people. Emotional AI helps people stay ahead in high-pressure environments by tracking and analyzing various biomarkers.
Assisting mental health support and treatment — In healthcare, emotional AI can be used to assist with mental health support and treatment by recognizing and responding to emotional cues to provide appropriate guidance.
I use the application of emotional AI to answer the question: how can a company use artificial intelligence to achieve business transformation?
How Can a Company Use AI to Transform its Business?
I use the example of Cogito, a company founded in 2007. Cogito is headquartered in Boston, Massachusett, USA. The company was born out of the Signal Kinetics MIT Media Lab. It is based on behavioural psychology and is dedicated to helping healthcare organizations monitor military personnel, especially the early sign of post-traumatic stress disorder (PTSD) and other mental health disorders and can help prevent depression and suicide.
Cogito and the U.S. Department of Defence have worked together for many years. In 2015, the U.S. Department of Veterans Affairs signed a contract with Cogito to provide services to improve veteran's mental health. In November of that year, Cogito raised $5.5 million in Series A funding from early-stage venture capital firm Romulus Capital founded in 2008 and Salesforce Ventures.
Cogito has been exploring ways to further civilianize its years of research, field testing and validation. Empowered by artificial intelligence, it can certainly expand the audience they serve. The company chose the call centre business which is one of the reasons it brought in an investment from SalesForce, a well-known provider of customer relationship management cloud services.
Cogito's AI platform listens to customer service calls, analyzes hundreds of behavioural signals such as speech patterns, tone of voice, and speed of both customers and agents, providing real-time feedback and guidance to agents, and measures the customer experience in each call. According to the BBC News, early customers of Cogito's product, primarily insurance companies including Zurich, Humana and CareFirst BlueCross, have seen an increase in customer satisfaction of about 20 percent.

If you were a Cogito executive, which business field would you expand in next? Cogito applies emotional AI to the customer service field, which also can be used in human resource management and sales, providing company executives with real-time dialogue guidance with the working team, and continuously monitoring the employee's dialogue experience; or empowering the company's sales staff, providing more professional and humanized sales service and after-sales management, so as to improve sales performance. In 2019, Cogito raised another $20 million in funding to further develop its AI coaching system, provide behavioural guidance and create new behavioural models to predict company performance.
To add a point, Cogito had to start layoffs in April 2020 due to the impact of the coronavirus epidemic. In November of that same year, Cogito completed a $25 million convertible debt round led by Goldman Sachs Growth Equity, Salesforce Ventures and other new and existing investors to expand its go-to-market efforts and accelerate the development of new products.
Overall, Cogito has been able to successfully scale its business using AI because it already has a moat built from more than 20 years of academic research and at least millions of real-world data analysis. I have talked about many AI innovation failures before. If you want to learn how to better use AI to empower your business, feel free to write to us privately.
Are AI Coaching Platforms Effective?
The effectiveness of AI as a coach depends largely on factors such as the user's specific goals, personal preferences, and comfort level. Some people choose AI coaching tools mainly because of their convenience and anonymity, among other values, while others may prefer to work with a human coach, and reach their goals from real human connection.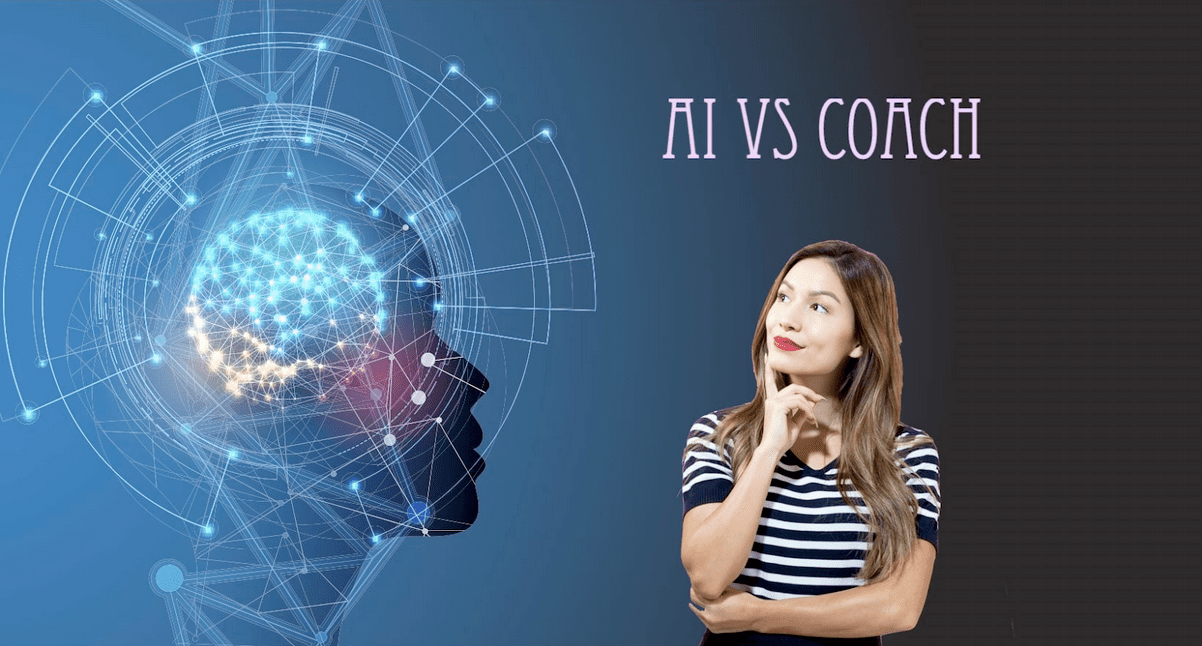 I have reviewed many such projects, both domestic and international, and summarized the following commonalities that can keep healthy cash flow of projects for your reference:
The customer base is mainly enterprises: helping organizations improve performance, improve employee engagement and resilience, while reducing employment and healthcare costs.
Major revenues from such programs include online and offline courses, ( usually designed for attention and focus, emotional intelligence, compassion, and connection in interpersonal interactions); one-on-one or one-to-many consulting; online or offline fees for events; published books .etc.
Socialization: As social animals, humans can usually enhance their sense of security in groups. Organizing online and offline communities helps boost employee engagement and continuous, regular practice, and gradually become part of the corporate culture.
The video version will be posted on the KellyOnTech YouTube channel. Welcome to follow.