Which Concept You Must Know In the Post COVID-19 Era?
Posted by

Date

July 5, 2021

Comments

0 comment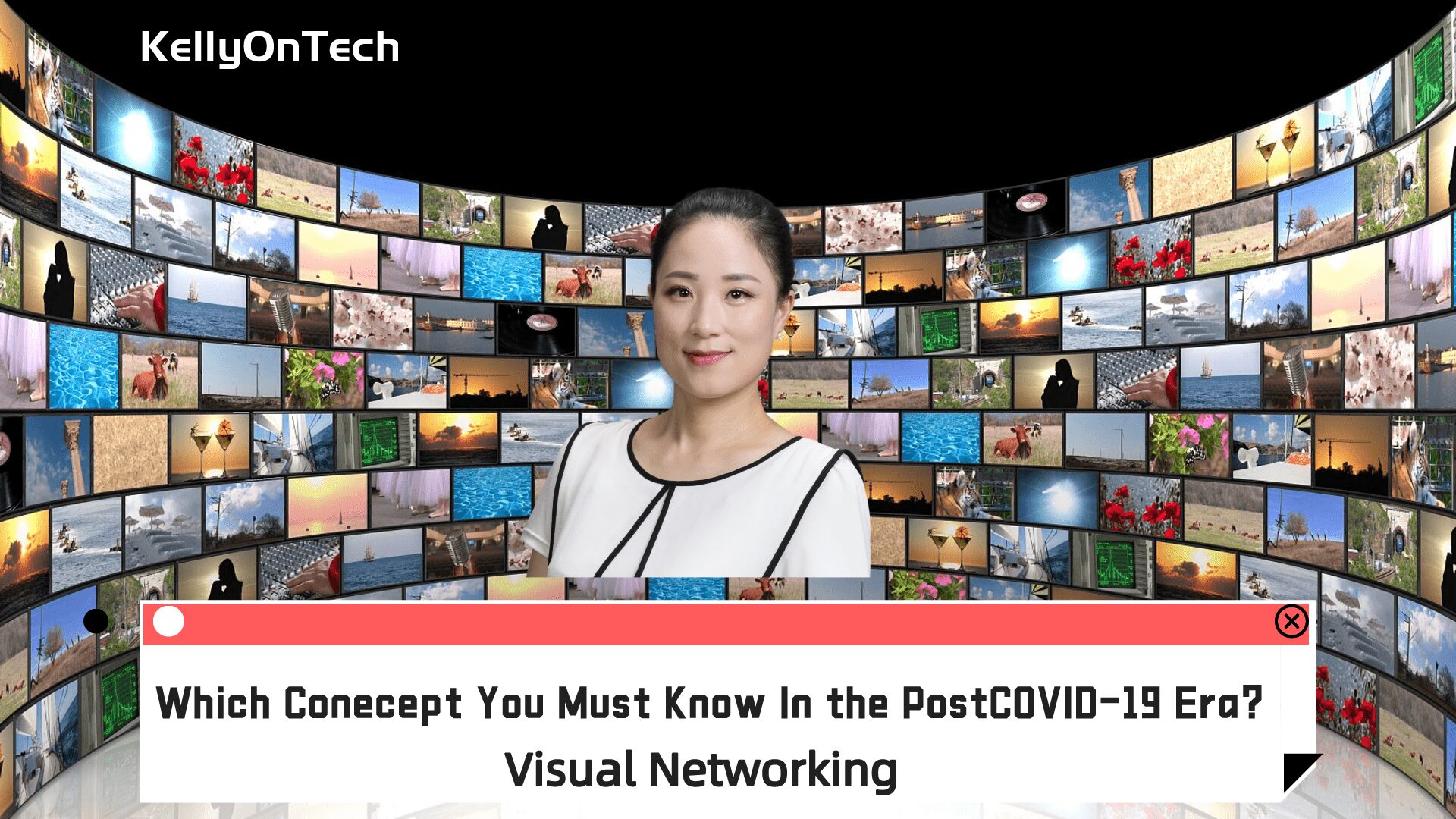 In this episode, I will introduce the concept that you must understand in the post COVID-19 pandemic era, that is, the visual networking.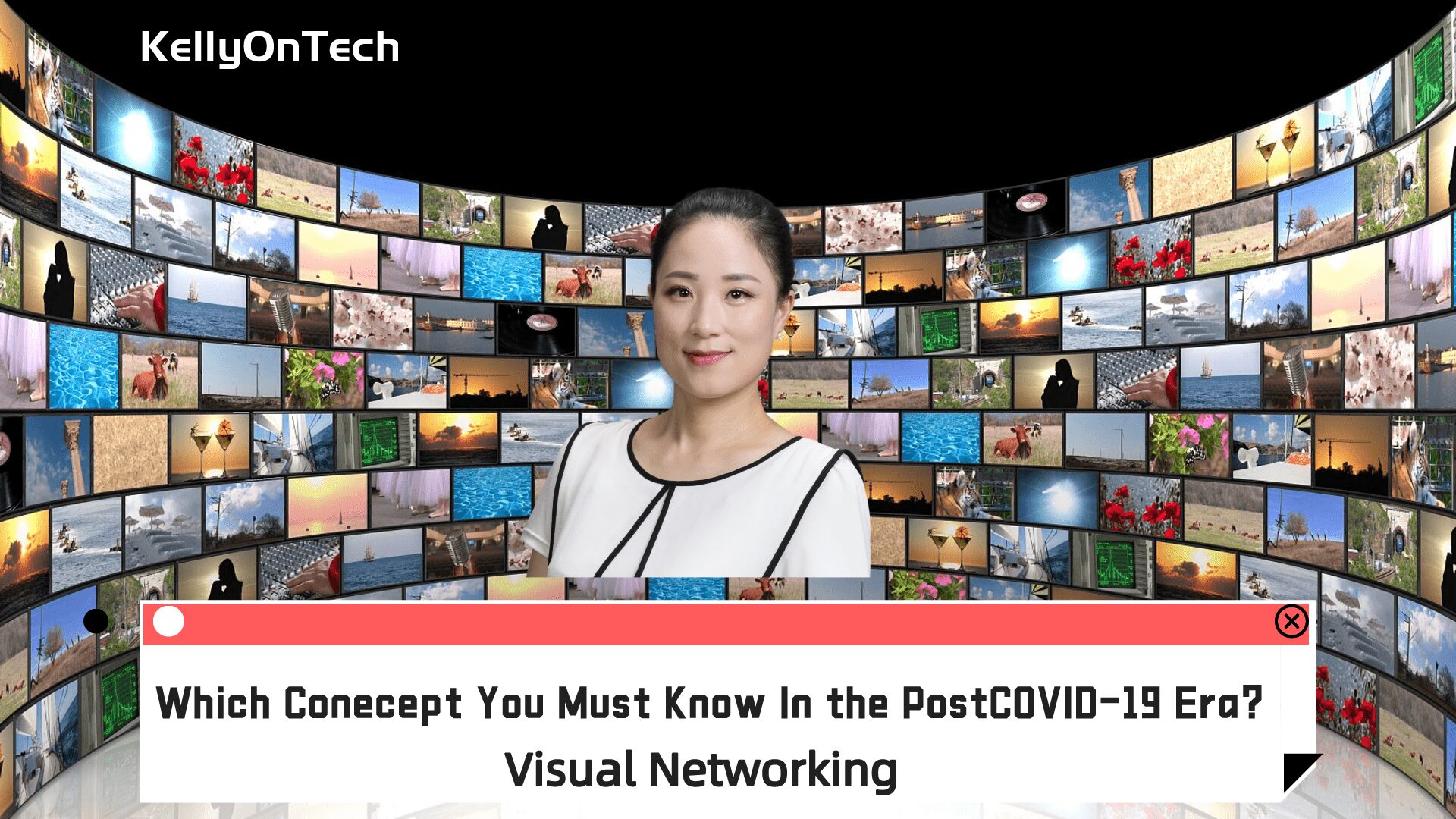 What is visual networking?
According to Wikipedia, visual networking refers to a new type of user application that combines digital videos and social network functions. It is based on visual literacy ("the ability to interpret, negotiate and express meaning with information presented in the form of moving images") which is the premise of the powerful force of human communication, entertainment and learning.

Visual networking has a dual nature, including entertainment and communication, professional and personal content, video and other digital media, data networks and social networks, creating an immersive experience anytime, anywhere.
According to Cisco's analysis, by 2021, video accounted for all Internet traffic from 51% in 2016 to 67% in 2021. People are not only watching more online videos, but also watching higher-quality videos, which consumes more bandwidth. Therefore, visual networking focuses on establishing a next-generation Internet ecosystem with videos as the core.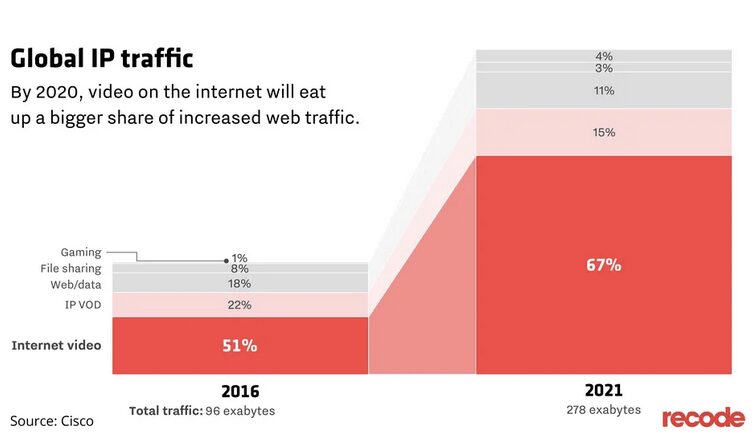 The COVID-19 pandemic has forced many companies around the world to work online and hold endless online meetings. Remember what I asked you to guess last year? Out of six people in the following picture, who was an AI substitute made by an engineer?

Ok, the man in red is an artificial intelligence stand-in called Personal AI. So far, start-ups that create AI-driven virtual humans have raised more than 320 million U.S. dollars in venture capital.
Like the Internet, visual networking is an ecosystem that requires the support of multiple products and services. First, let me introduce Video AI, which is to use artificial intelligence to assist in generating videos. We know that making videos is much more troublesome than writing articles and taking pictures. It is necessary to write scripts, shoot, and edit. The production cost is high and the production cycle is very long. So many start-up companies are currently studying how to generate videos through artificial intelligence. Here I take the startup Synthesia as an example.
Synthesia
Synthesia is a start-up company that helps companies use synthetic videos of AI avatars for sales and marketing purposes, based in London, UK. In April of this year, 2021, it announced that it had raised $12.5 million.
Synthesia was founded in 2017 by a team of researchers and entrepreneurs from Stanford University and Cambridge University, and currently has 16 members. Its Co-founder and CEO Victor Riparbelli was named Forbes 30 Under 30 by Forbes Magazine.
Its major customers include Accenture, BBC, Reuters, etc.
Synthesia provides services include:
1. Create narrative AI videos using only scripts, and provide 30 free video PPT templates to speed up video creation.
2. Create personalized videos
3. Use Synthesia API to deploy custom videos with just a few lines of code.
Currently this system supports 38 languages.
Video Demo
Let me give you a brief demonstration. You only need to enter the video script, and the system will automatically generate an AI avatar video.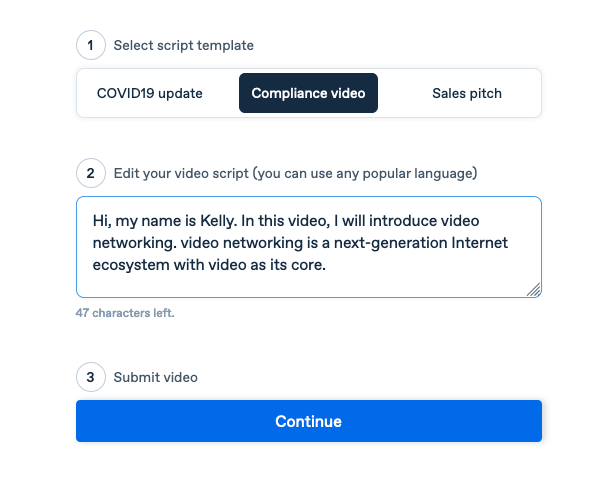 I created a video for your reference. What do you think about the quality of the video AI generated?
The current functions are still very basic. For example, there are only three options for sound selection: "Natural", "Original" and "Default".
Because there are not many employees in the start-up team, Synthesia has put most of its energy on serving major customers. Some customers complained about video download problems, and the system could not generate test videos to compare the results. They will spend the funding raised to recruit more employees and continue to improve system functions.
In the next episode, I will continue to introduce other components of visual networking. Subscribe to the KellyOnTech channel. Don't miss it.
About KellyOnTech
KellyOnTech is a channel dedicated to explaining the global cutting-edge technology and scientific research projects of major universities in a simple and easy-to-understand language, introducing global technology companies, so as to help you better understand technology trends and discover investment opportunities.