What's new in humanoid robots? KellyOnTech robot series
Posted by

Date

January 28, 2022

Comments

0 comment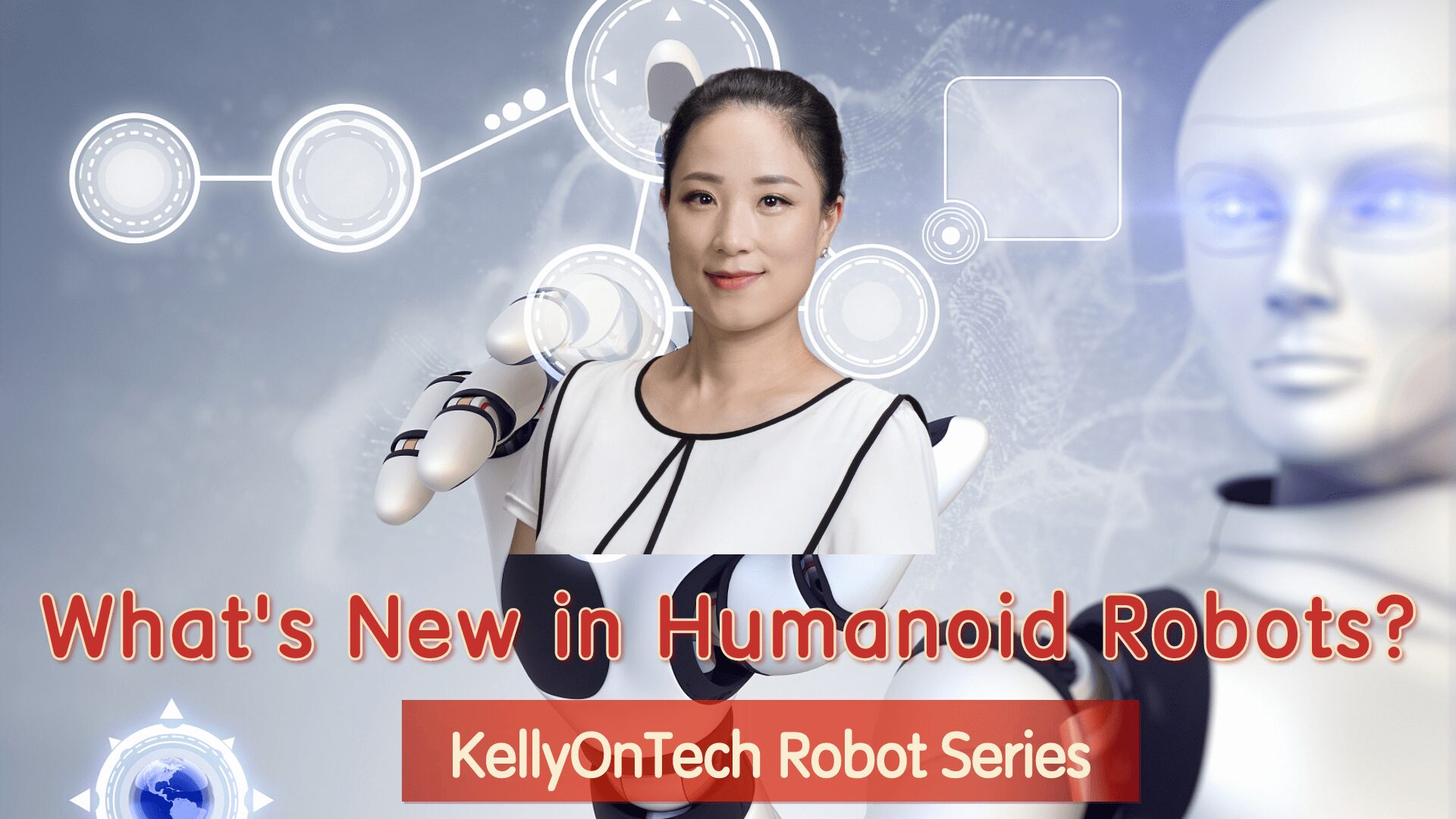 In this episode, I will continue to talk about robotics. Let's talk about what's new in humanoid robotics.
To understand mankind's vision for the future, it can be seen from science fiction movies. Do you remember the 2012 sci-fi comedy movie "Robot and Frank". The film tells the story of an elderly Frank, who was quite resistant to the household humanoid robot his son bought for him, but later became inseparable with it and trained the robot.
How to define a humanoid robot?
A humanoid robot is a robot that is shaped like a human body. Some humanoid robots actually replicate only part of a human body. Some humanoid robots have heads that replicate human facial features, such as eyes and mouths. Humanoid robots are mainly used in education and entertainment, research and space exploration, personal assistance and caregiving, search and rescue, and public relations.
How big is the market for humanoid robots?
The humanoid robot market is expected to grow from $202 million in 2016 to $3,963 billion by 2023, at a CAGR of 52.1% from 2017 to 2023.
When did the first humanoid robots appear?
The earliest records of humanoid robots can be traced back to the 3rd century BC, during the Spring and Autumn and Warring States periods in China. The concept of humanoid robot is introduced in detail in 《Liezi·Tangwen》.
The text mentions a skilled craftsman named Yan Shi, who presented King Mu of Zhou with a life-like automaton doll. The doll not only sang and danced well, but also made secret glances at King Mu's concubine during the performance, causing King Mu to become furious and think it was a real person. Master Yan quickly cut open the doll, which was made of leather, wood, etc. Only then did the king turn his anger into joy and praise Master Yan's skill.
Why has the development of humanoid robots been slow?
High initial costs and R&D expenses inhibit the growth of the humanoid robot market. The key issue is the adaptive control technology in dynamic environments and how to improve the control algorithms that automatically adjust in unknown environments.
At present, more than 90% of robot research and development companies are still in a state of pre-revenue, and further development is needed for the industry to mature.
Are there any humanoid robotics companies that have been profitable for a long time?
When it comes to robotics companies, our general impression is that such companies are either headquartered in major first-tier cities, or employ hundreds of thousands of R&D team members. The humanoid robot company I introduce today, which has achieved profitability early on, is different.
Engineered Arts — One of the world's most surreal robot makers
Engineered Arts was founded in 2005 in Falmouth, a small town in southwestern England, with only 29 employees. But this unassuming company, with clients such as Amazon Prime Video, TEDX, National Geographic and many other world-renowned organizations, is known as one of the world's most advanced designers and manufacturers of humanoid entertainment robots.
It all started back in 2005, when the company received a business to design and build a mechanical actor for the Eden Project's mechanical theatre. The requirement was not just to create a set of temporary characters, but to develop a programmable character that could be reused for various purposes. Thus its first generation humanoid robot, Robo Thespian Mark 1, was born and became a sensation.
Mesmer Humanoid Robot Engineering Art System
Engineered Arts has developed a humanoid robotics engineering art system called Mesmer for building powerful and cost-effective very realistic humanoid robots. This includes Jing Boran's humanoid robot and Uba in the movie "The Legend of the Demon Cat".
It is worth mentioning that all the components needed to build a humanoid robot, including:
Hardware — motors, electronics and connectors
Sensors — cameras, depth sensors, LIDAR, microphones
Firmware — motor control for speed, position and torque
Software — for controlling animations, interactions, audio and lighting
They are all designed from the ground up by Engineered Arts, and the components can work together without all the problems of working together that other robotics companies have with components from different suppliers.
The advantage of the Mesmer system is that the entire design process does not require the intervention of IT or programmers. Artists and creative staff can freely design various functions and images of humanoid robots through the virtual robot software and accurate 3D models provided by Engineered Arts. Imagination becomes the only limit.
In addition, you can remotely control the robots and interact with humans in real time. Engineered Arts designs humanoid robot hair using real human hair, and various robot images are made into headgear, or the entire head can be removed for easy replacement.
Ameca — Engineered Arts latest line of humanoid robots
Engineered Arts latest robot — Ameca series incorporates the company's 20 years of innovation with breakthrough advancements in motion and natural gestures, intelligent interactions, and future-proof software systems designed to combine artificial intelligence and computer vision with adaptive learning to provide users with an unprecedented path to experience API customization. Engineered Arts' Ameca humanoid robot was in the spotlight at CES 2022 in Las Vegas.
Although Ameca has not yet been developed to walk and move, it is quite capable of making gestures with its arms and hands, and most importantly, it can express a wealth of human emotions using the 17 motors on its face.
Ameca has also been specially designed with a grey-blue skin tone to downplay racial characteristics. In addition, different parts of Ameca can operate independently of each other, and its software and hardware can be interchanged in a modular way.
Designing humanoid robots is a human obsession to become the master of all things. As technology continues to advance, technology combined with human creativity holds greater imagination for the future.