What are the latest developments in soft robots? KellyOnTech Robot Series
Posted by

Date

January 24, 2022

Comments

0 comment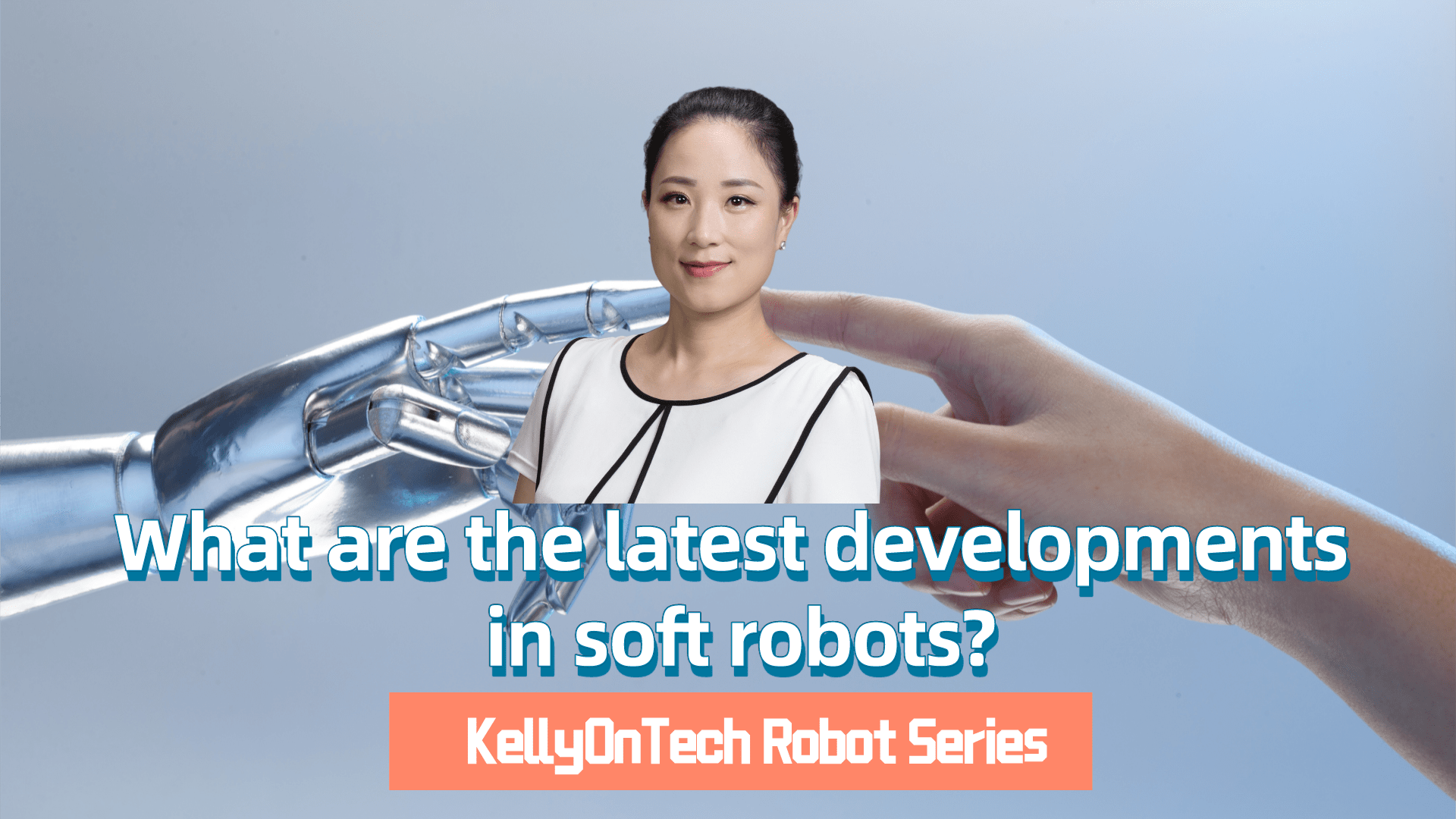 This episode introduces the latest progress in soft robots. Soft robots are one of the top ten technology trends for 2022, as proposed by Alibaba DAMO Academy after analyzing 7.7 million public papers and 85,000 patents over the past three years.
In short, a soft robot is to make the robot as flexible as the human body. Soft robots combine flexible electronics, force perception and control, and artificial intelligence technologies to gain force perception, vision, sound, and other perceptual capabilities. The versatility of soft robots to deal with multitasking and their adaptability to environmental changes will be greatly improved.
Soft Robotics Market Outlook
According to Mordor Intelligence, the soft robotics market was valued at USD 1,049.05 million in 2020 and is expected to reach USD 6,369.04 million by 2026, growing at a CAGR of 35.17% during the forecast period (2021–2026).
Although still in its early stage, soft robotics offer several advantages over traditional robots, and the penetration of soft robotics is expected to grow significantly over the forecast period. Furthermore, the global COVID-19 pandemic has intensified the demand for automation to mitigate labour challenges and develop operational and food safety in the factory environment, thereby boosting the growth of the market.
How to improve the performance of soft robots?
Soft robots are still in their early stages. So how can performance be improved? Research teams around the world are currently focusing on improving the performance of soft robots through the application of artificial intelligence technologies and material selection.
MIT's Idea
MIT is dedicated to enhancing the self-adaptive ability of soft robots to their surrounding environment through artificial intelligence technology. We know that at least 80% of external information is obtained through human vision. The idea at MIT is that instead of letting the robot provide feedback through the visual system like a human, it is better to get control feedback through sensors, because it is easier and faster to do so.
MIT's Computer Science and Artificial Laboratory (CSAIL) has used off-the-shelf materials to create a soft sensor system that covers a robot's body to provide "proprioception" — the perception of its body movement and position. This feedback feeds into a novel deep learning model that filters noise and captures clear signals to estimate the robot's 3D configuration. This allows a soft robot to automatically position itself, control itself, pick up things and interact with the world around it through these sensors.
The Rice University Approach
Another way to improve the performance of soft robots is to work on materials.
Do you remember the liquid robot that changed its shape in the Terminator movies? Is there any way we can change the shape of a soft robot now? The answer is yes. Let me introduce the currently more popular material — liquid crystal elastomer. Simply put, this material is characterized by its own elasticity, and good fluidity, which can be adjusted according to external changes.
Liquid crystal elastomer is actually not a new concept. As early as 1975, French physicist Pierre-Gilles de Gennes, who won the Nobel Prize in Physics in 1991, predicted it. It was first synthesized by German organic chemist Heino Finkelmann in 1981.
Last year 2021, researchers at Rice University used liquid crystal elastomers to change shape in response to temperature changes.
It sounds simple, but it is actually a very complicated process. First, in order to ensure the initial shape, the ratio of solvent and catalyst needs to be strictly controlled. In the case of a larger shape, such as a cylinder, the ratio of the gel has to be taken into account, making it sufficient to support its own shape.
If this technology is mature, soft robots will be applied to more fields, and the future is promising.