What is the most innovative augmented reality technology in 2022? KellyOnTech
Posted by

Date

June 16, 2022

Comments

0 comment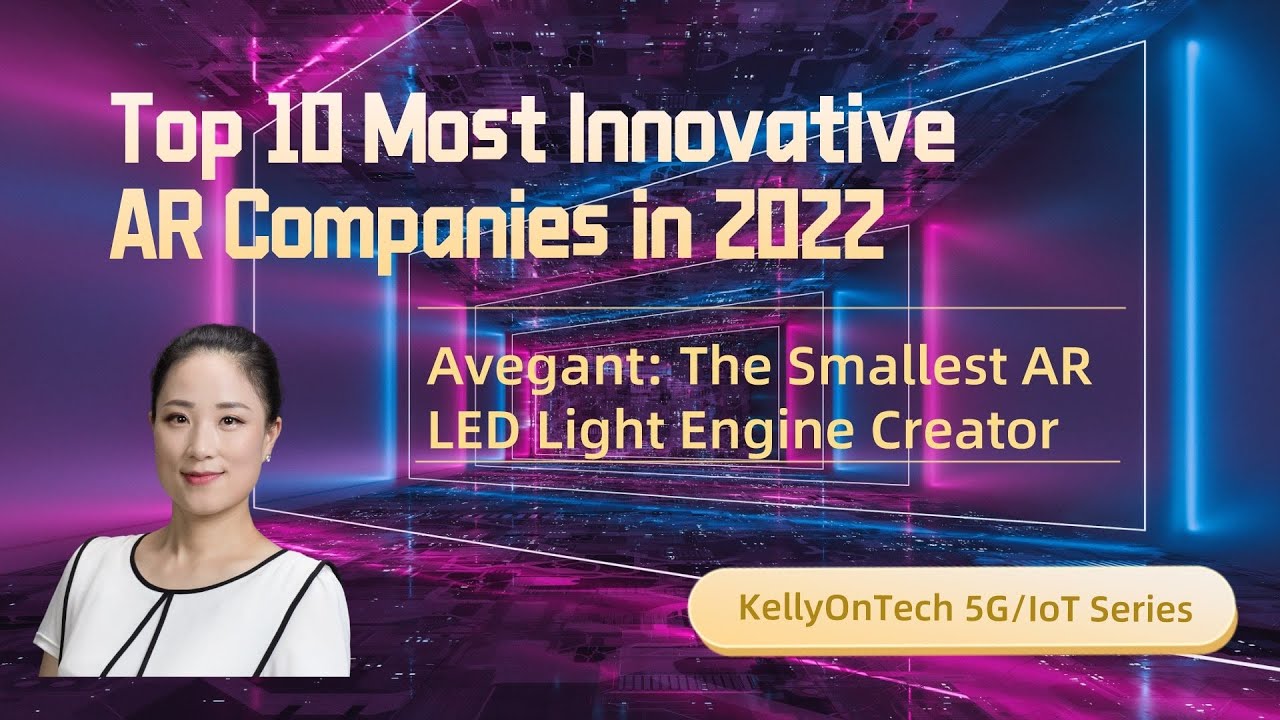 What is the market outlook for Augmented Reality (AR) and Virtual Reality (VR)?
From 2020 to 2025, the augmented reality (AR) and virtual reality (VR) market size is expected to grow at a CAGR (compound annual growth rate) of 46% to US$162.71 billion, according to a new report by Technavio, a veteran market research firm in the UK.
Yiou Think Tank, an information platform and think tank focusing on technology, industry and investment, predicts that from 2020 to 2025, China's VR/AR terminal hardware shipments will increase from about 4 million units to nearly 60 million units, of which the average annual compound growth rate of AR devices much higher than that of VR devices, up to 103.4%. It is estimated that the scale of China's VR/AR terminal hardware market in 2025 will be 178.9 billion yuan, around $2.69 billion dollars.
AR Light Engine Startup — Avegant
Augmented reality glasses face some significant technical hurdles. So far, no tech company has been able to pack displays, sensors, processors and batteries into a form factor small and light enough to be worn comfortably for extended periods of time.
However, Avegant, a Menlo Park, California-based supplier of small components, may have cleared an important hurdle by miniaturizing the light engine in the lenses of AR glasses that generate digital images.
Founded in 2012 and headquartered in Belmont, California, Avegant produces the smallest LED light engines for augmented reality. Avegant has raised a total of $62.4 million in funding across six funding rounds. The Series A round was led by Intel Capital.
Edward Tang, Founder of Avegant
The founder of Avegant is Edward Tang from Taiwan, who graduated from the University of Michigan School of Engineering with a bachelor's degree and then worked as a senior process engineer in the university. In 2010, he founded Tang Engineering Consulting, LLC and was a visiting scholar at the University of Michigan.
Their first consumer product, the Avegant Glyph, was a mediocre launch. The company made it clear at the time that it no longer intended to sell its helmets directly to consumers. In 2018, Avegant laid off 50% of its employees.
After a period of silence, last September 2021, the company announced their latest products, the AG-30L30º and AG-50L50º LED light engines. Avegant's 30º AR light engine features a proprietary lighting technology that dramatically reduces the size and weight of the engine while maintaining efficiency and MTF. Avegant's next-generation light engine, the AG- 50L allows for a wider field of view and an immersive AR experience. It retains the compact, lightweight eyewear form factor achievable with the AG-30L product. Because they are lighter and smaller than other light engines, the company is gaining widespread industry attention. They also meet customer requirements in terms of efficiency, resolution and contrast.
What's new on Avegant?
The top 10 most innovative AR companies
Avegant was named one of the top 10 most innovative AR companies in 2022 by Fast Company Business Monthly.
Avegant partnered with Dispelix
This year 2022, Avegant and Finland's Dispelix, the recognized leader in see-through waveguide displays for AR and MR wearables, have entered into a partnership. As a result of this collaboration, Dispelix's nanotechnology-enhanced LED waveguides will be optimized at the material and manufacturing level to be ideal for use with Avegant's newly announced AG-30L 30° LED light engine.
For those who are not familiar with AR terminology, LED light engines are the primary source of illumination for most AR glasses and helmets today (typically located within the frame of the device), while waveguides are the key technology for most enterprise and consumer AR glasses to date. A waveguide is a primarily clear, thin piece of glass or plastic inside an AR glasses or helmet that bends and combines beams of light from multiple sources into the eye.
The joint optimization of the waveguide and the light engine is key to achieving the best AR experience.
Thwaites Glacier Robot
The British Antarctic Survey and the British National Oceanographic Centre used a glacier robot called Thwaites to learn more about the retreating ice and its impact on climate change. The robot also uses Avegant's augmented reality miniature light engine.