What are the new opportunities for VR in the medical field in the post-epidemic era? KellyOnTech
Posted by

Date

January 20, 2022

Comments

0 comment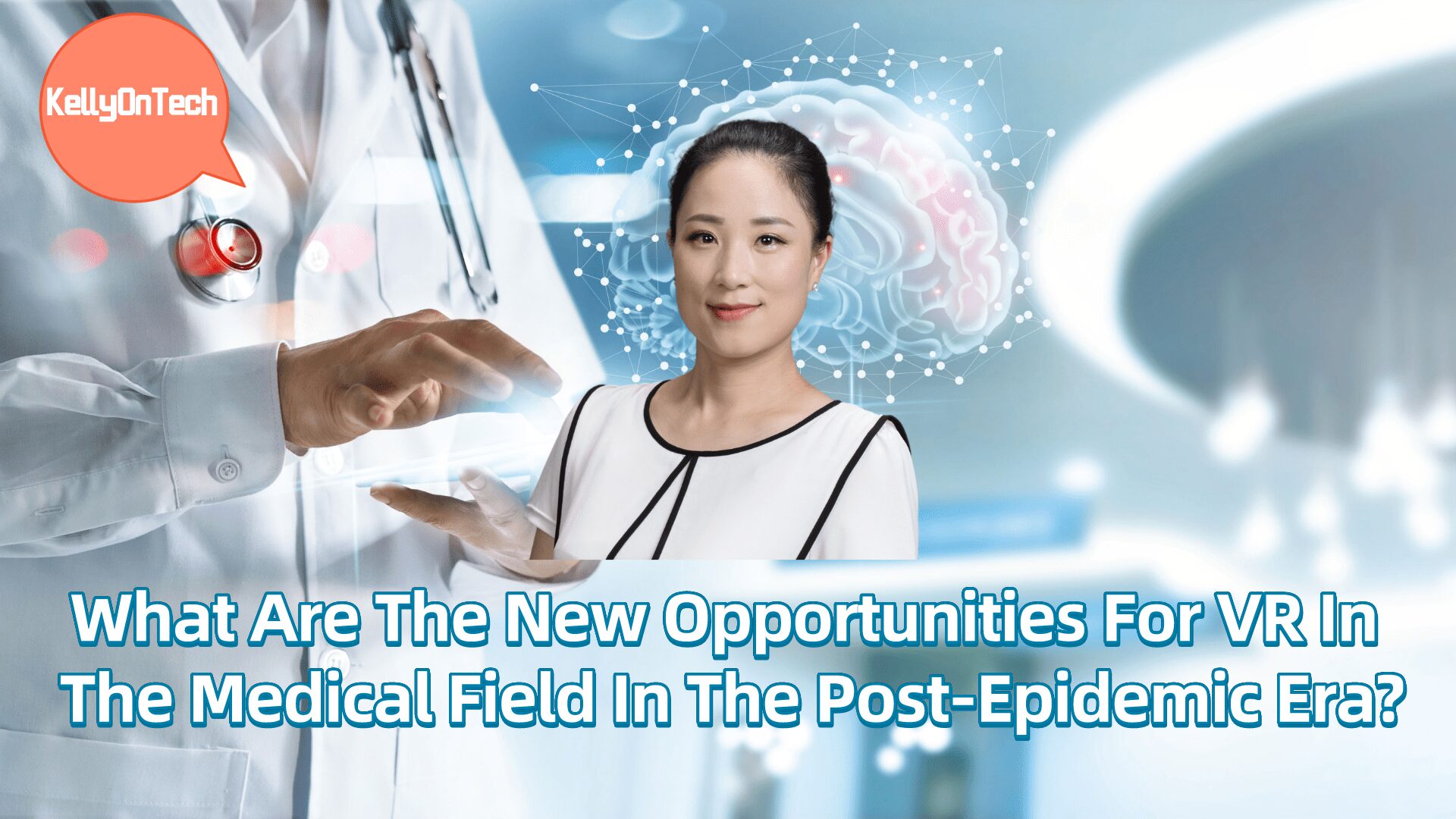 In this episode, let's continue our old topics of VR and AR, and talk about new opportunities for VR in the medical field in the post-epidemic era.
First, let me ask you, what is the third leading cause of death in the world? Do you think it is car accidents or medical accidents?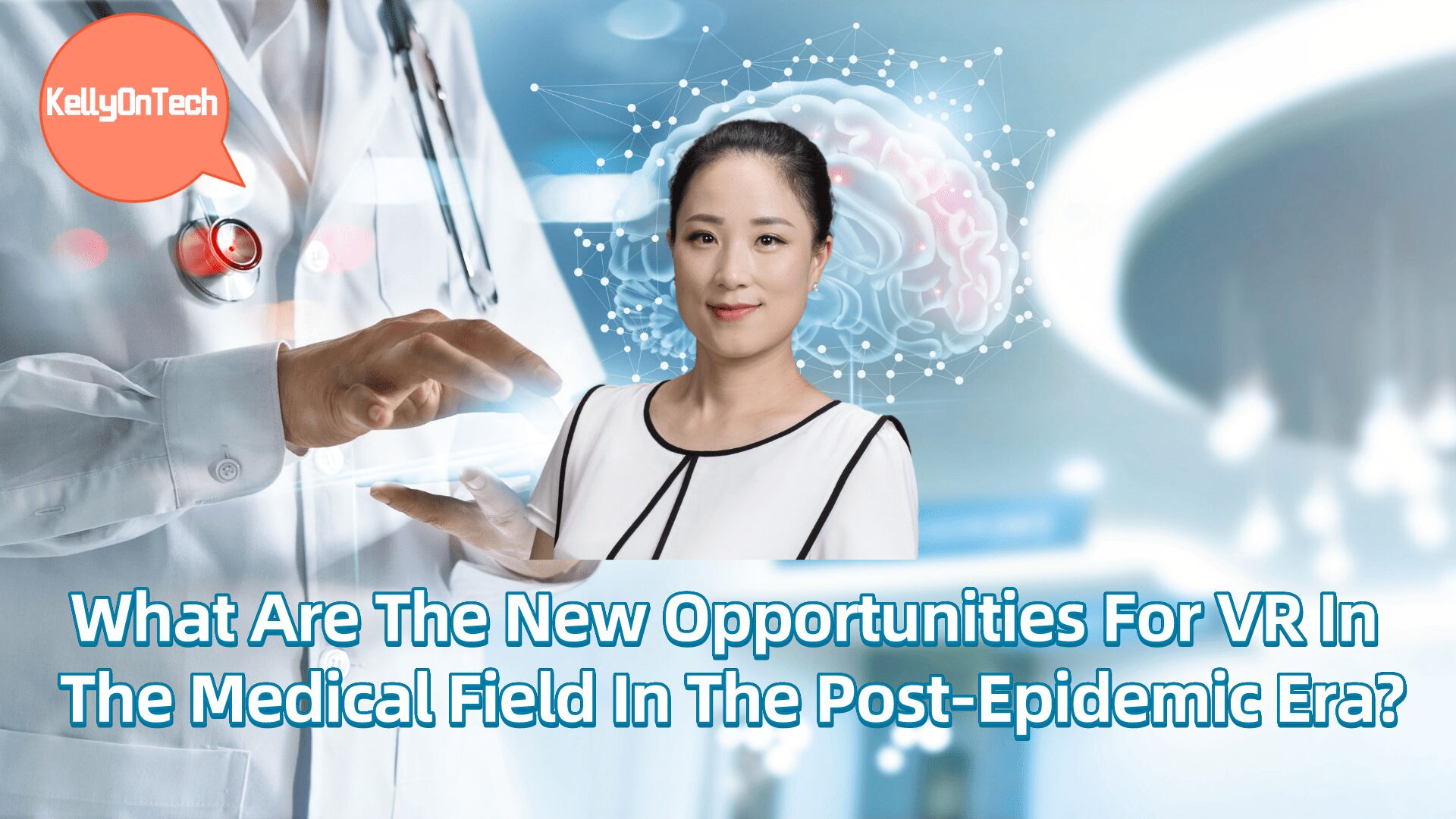 The correct answer is medical accidents. One reason is that the common method for surgeons to train medical students or prepare for surgery is usually to plan and practice surgery on a generic two-dimensional model of the human body. This makes it extremely difficult to accurately treat each patient, especially during surgery.
Especially as the COVID-19 has surged around the world, many operating rooms have been asked to make room for infected patients. But the price of doing so is that for many surgeons and medical students around the world, surgical practice has basically ceased. How to solve this problem?
What Are The Applications of VR in the Medical Field?
VR virtual reality technology combined with 3D printing technology can provide a realistic surgical training environment for surgeons and medical students. I use brain surgery as an example here.
(Please see the demo video at the end of the article. Warm reminder: The video contains simulated human brain structures and brain tumours. If you feel uncomfortable, please don't watch it!)
First, the VR system will build a 3D model of a real patient's unique brain anatomy based on the MRI, CT scans, and angiograms, so that neurosurgeons can explore each patient's arteries, bones and tissues accurately, and plan the surgery and even practice the upcoming brain surgery on the 3D model.
Brain surgeons also use this system to introduce their patients to their conditions. Compared to 2D flat drawings, the 3D brain anatomy is more realistic. Doctors can use this system to show the patient's problem areas and the entire surgical procedure, allowing the patient to better understand the details of the operation, deepen their understanding, have more confidence in their doctors, and reduce unnecessary doctor-patient conflicts.
Are there any startups in VR surgery simulation?
The startup I want to introduce today is Surgical Theater. They have developed a surgical training platform (SRP) for neurosurgery preoperative planning and training. Established in 2011, it has offices in Netanya, Israel and Cleveland, Ohio, USA. Its medical virtual reality (mVR) division is headquartered in Los Angeles.
Surgical Theater has raised a total of $11.1 million in four funding rounds. Their most recent funding was $9 million on October 19, 2015 from HTC. HTC is a Taiwan-based company that designs, develops and manufactures virtual reality hardware, smartphones and tablet computers. It is the world's largest manufacturer of Windows mobile phones.
Surgical Theater claims to be the only verified 360°XR system for surgery currently on the market, with seven registered patents mainly in the "computing" category.
For more information about AR, VR, and XR applications, please refer to my previous videos.
The founding team of Surgical Theater
The founding team of Surgical Theater are all Israelis, and their background has nothing to do with medicine.
Moty Avisar, CEO and co-founder of Surgical Theater
Moty is a former Israeli Air Force (IAF) officer and flight simulator expert. Before launching Surgical Theater, he was a member of the Israeli Ministry of Defense and worked closely with Lockheed Martin to manage the US$50 million F-16 fighter flight simulator project. He was also the head of systems engineering for the Israeli Air Force.
lon Geri, Chief Technical Officer and Co-Founder
Ion Geri has more than 25 years of experience as a Black Hawk helicopter officer and pilot in the Israeli Air Force (IAF), and later served as the chief software engineer of the IAF flight simulator team, which gave him a deep understanding of the power of simulation rehearsal for pilots.
Surgical Theater's Surgical Navigation Advanced Platform applies their knowledge in combat flight simulators to the medical field. The dynamic, immersive 360-degree view based on traditional patient imaging (including CT and MRI scans) enhances the situational awareness of surgeons. Some of the top academic hospitals in the United States, such as UCLA, New York University, University Hospital Case Medical Center, Mayo Clinic, Mount Sinai, and Stanford University, have adopted their technology. The technology has been used in more than 1,500 surgeries to date.
With the development of specialized and structured VR systems that incorporate simulation into daily residency training, simulated surgery will strengthen the skills of surgeons, reduce hospital costs, and improve patient treatment outcomes. Let us wait and see!