Q&A 3: Metaverse Hype or the Future? KellyOnTech metaverse series
Posted by

Date

July 6, 2022

Comments

0 comment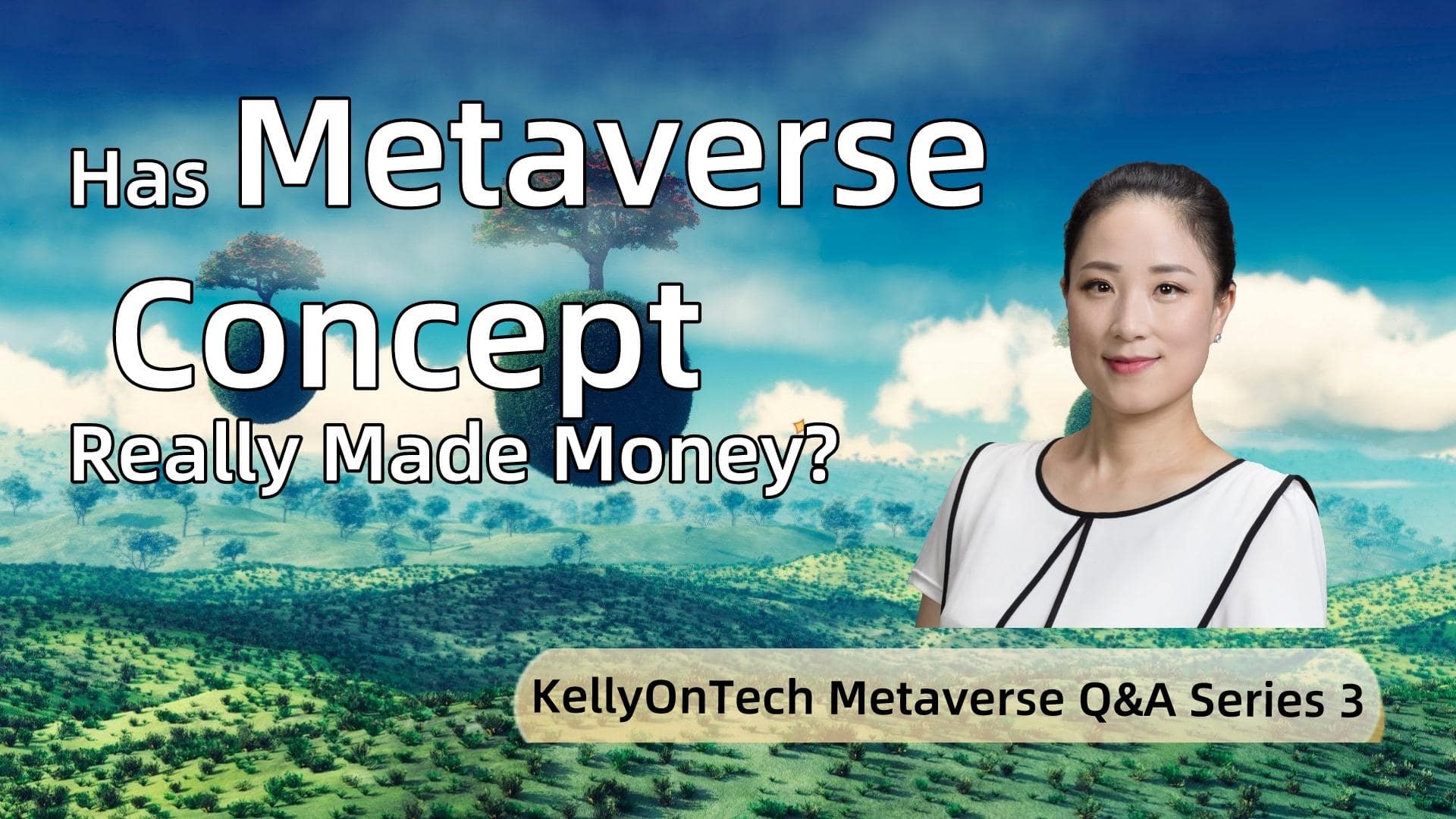 What is the metaverse?
There is currently no unified definition of the metaverse in the world, but metaverse is generally considered to be the next-generation version of the Internet.
In the metaverse, people can be present, work, learn, shop and play together, live together in real time, with an unlimited number of participants.
Has the metaverse concept really made money?
In the previous episode, I introduced Roblox, the world's leading video game ecosystem. This issue continues to take Roblox as an example to see how metaverse concept companies make money.
Roblox went public on March 10, 2021, with an offering price of $45 per share. In addition to the revenue from the game part, its advertising value is huge. Roblox's community has grown from 32.6 million daily active users in 2020 to nearly 50 million. According to a Roblox investor day presentation, 86% of active users are under the age of 25 as of 2020. This group of users happens to be the target market of some consumer brands.
Last September 1, 2021, Roblox announced the launch of Vans World, an interactive Vans Skate World experience. Vans World is a virtual world playground where players can perform tricks and customize Vans gear and apparel while hanging out with friends.
On November 18 of the same year, Nike launched an immersive world experience on Roblox called Nikeland. Players are able to enter a digital showroom, dress their avatars in Nike apparel, and check out the company's latest products. I believe we will see more consumer brands seeking advertising partnerships with Roblox in the future.
With all the hype, has Roblox really made money?
On May 31, 2022, Roblox's stock price fell to $29.72 per share, a drop of 57.3%.
Roblox's revenue in the first quarter of 2022 was $537 million, with a net loss of $160 million. According to Roblox' IPO filing, it has a net loss of $253 million in 2020. Losses are shrinking.
What are the investment directions of metaverse?
Among the startup projects I've seen recently, the number of projects related to the metaverse has greatly increased.
The largest number is doing 3D creation software: such as creating items that can be bought and sold in the metaverse, building virtual world scenery, and other software solutions.
Interactive Platforms: Build interactive platforms that can access the Metaverse, just as people access websites through the Internet.
Immersive hardware: such as the familiar virtual reality (VR) and augmented reality (AR) devices.
Connectivity: The metaverse needs powerful computing power to render 3D smoothly and also to accommodate an unlimited number of metaverse participants in real time, which requires a fast enough network connection.
Semiconductors: The demand for computing power in the metaverse is enormous, and the vast amounts of data generated need to be stored, which requires advancements in semiconductor technology.
Security: How to protect the real identities and financial-related information of participants in the metaverse, ensuring network security is indispensable.
Is the metaverse a flash in the pan?
Here are two developments on the investment side of the metaverse.
Qualcomm Ventures — Metaverse Investment
In March 2022, Qualcomm Ventures and its parent company Qualcomm announced a new $100 million Snapdragon Metaverse fund. Let me briefly introduce this fund. The fund was established in 2000 and currently has nearly 500 total investments. These include:
Yidaoyongche, one of the earliest online car-hailing platforms in the world,
Unisound, the intelligent voice interaction technology service platform,
and Huaqin Technology, the world's leading intelligent hardware platform enterprise.
The South Korean government investment
The South Korean government announced at the end of May 2022 an investment of about US$177.1 million, as one of the first investments in emerging industries, including metaverse, as part of its Digital New Deal.
At the city level, the Seoul Metropolitan Government is building a KRW 3.9 billion, about $3.12 million virtual world platform to allow citizens to virtually access public services.
No one really knows exactly what the metaverse is or will be. But the metaverse is also a hot spot for human creativity and imagination.