Next Generation AI-driven 3D Eye Tracking Technology - Eyeware KellyOnTech
Posted by

Date

September 7, 2021

Comments

0 comment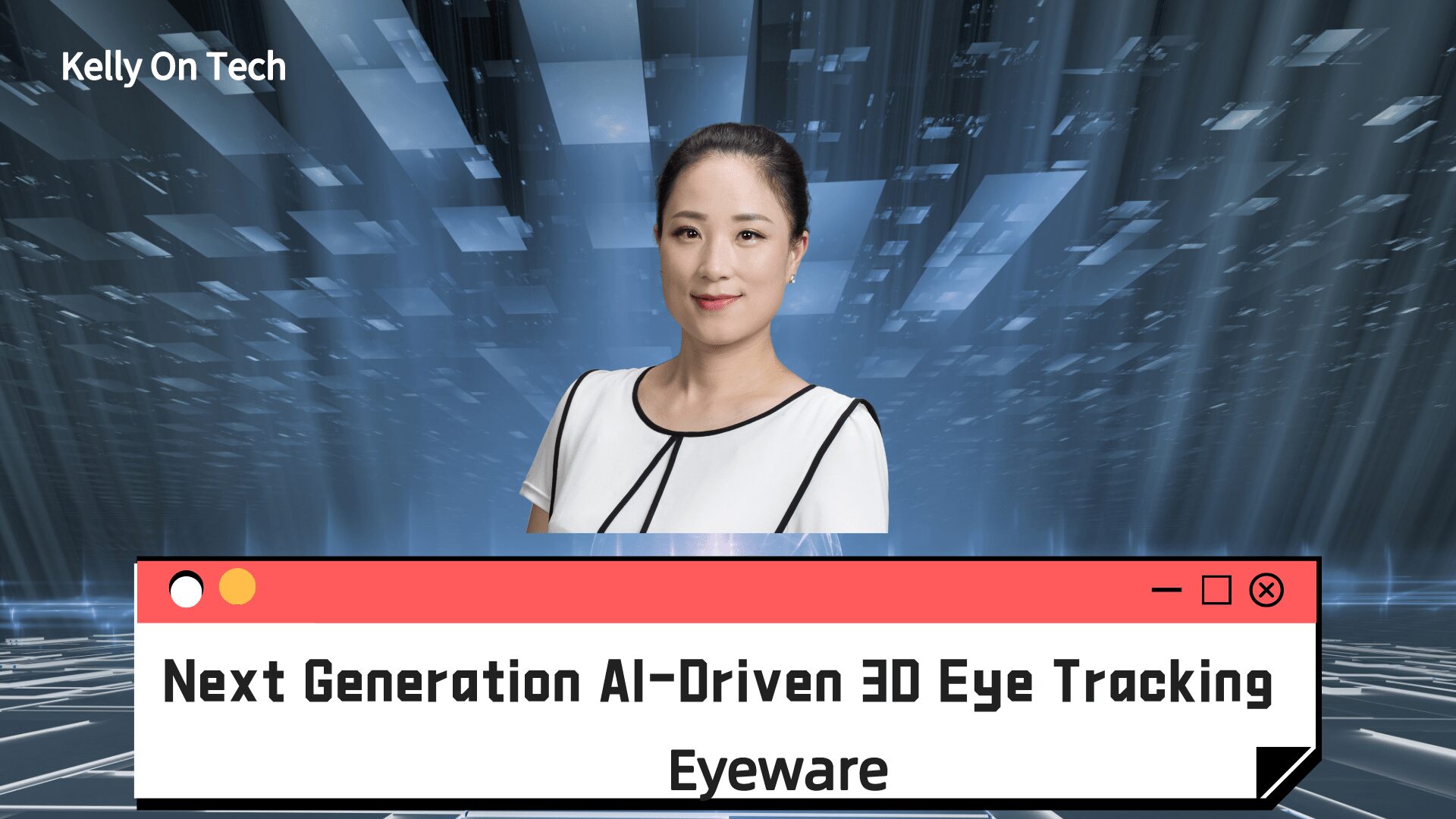 In this episode, let's discuss 3D eye tracking. A subject I briefly covered in the episode of CES2021 in January, this year.
Simply put, 3D eye tracking technology uses proprietary 3D computer vision algorithms and machine perception AI technology to enhance people's connection through and between devices.
There are many companies providing 3D eye tracking, so is it a subject worth mentioning?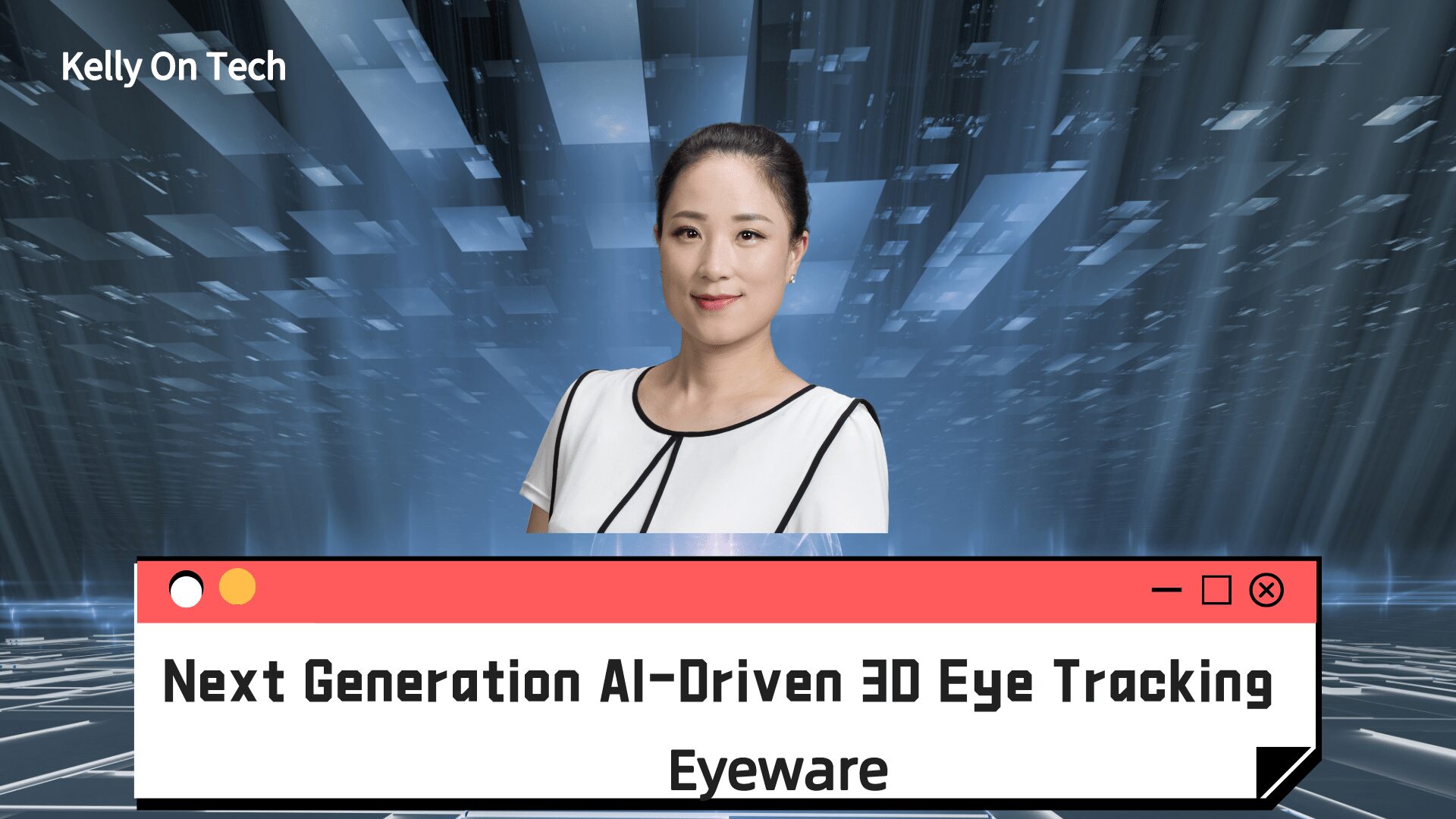 I think it is, especially because of a promising start-up company called Eyeware.
Eyeware Company Introduction
Eyeware was established in Switzerland in September 2016 as a spin-off company of the Idiap Institute and the Federal Institute of Technology Lausanne (EPFL). Eyeware develops eye tracking solutions for laptops, smartphones, cars, and more with proprietary computer vision and AI methodologies. Currently, the company is headquartered in Martini, Switzerland, with offices in Pleasanton, California, and Tokyo, Japan.
The Reconfigurable Robot Laboratory of the Federal Institute of Technology in Lausanne was the developer of the origami robot I introduced last year.
Working Principle
With patent-pending eye tracking technology, Eyeware can let smart devices such as cars, robots, computers and mobile phones understand the user's attention, intentions and interests. The system can accurately detect where a person is looking, and use this information to analyze attention to objects, generate dynamic content, or control the interface through eye gaze.
Eyeware's 3D eye tracking technology enhances people's connections through and with devices by using proprietary 3D computer vision algorithms and machine perception AI technology. The company's goal is to make eye tracking useful and reliable for every device and to build more human-centered solutions. The B2B portfolio of Eyeware contains applications in driver monitoring and interaction in cars, trucks and trains, as well as retail analytics, human factors and biometrics.
Take online games as an example. Currently, gamers need to purchase additional hardware to enrich gameplay and live broadcast through eye tracking and head tracking. The special thing about Eyeware is that players only need to use the Eyeware Beam application to turn the iPhone into an eye tracker, head tracker and webcam. It is suitable for iPhone with face recognition function or iPad with face ID, and it uses proprietary 3D eye and head tracking technology (that is, it does not rely on ARKit on the iPhone itself). Imagine that when playing an online game, you can naturally control the player's camera in an emulator game or virtual camera, allowing users to directly use the mobile phone's high-resolution camera in streaming media and video calls.
Advantages
Compared with the existing system, Eyeware combines machine learning and computer vision, and its advantages are very obvious:
Remote sensing: Through the use of artificial intelligence technology, it can process low-resolution data and work well at long distances.
Multi-person tracking: One sensor can track multiple people at the same time.
Easy to use: Out of the box, suitable for any sensor type or brand: 3D (preferred), 2D or infrared.
Patent: Eyeware provides the only commercial solution for remote eye tracking software with 3D sensors. Currently, 5 patents are pending.
Applications
Eyeware provides an SDK (software development kit) that can be authorized to be integrated into any device with a 3D camera. In fact, it has been integrated into the camera of Apple, LG, Oppo and other mobile phones.
The application of this technology is extensive. One of the applications mainly introduced here is various training simulators, which do not require additional hardware and are economical to use.
For example, a car simulator can:
Compare driving habits of more experienced drivers and new ones
Collect rearview mirror, speedometer and other visual inspection data
Reduce training time with real-time feedback
Flight simulator:
Observe visual attention during safety inspection
Understand the trainee's reaction to key events
Ensure that the pilot focuses on the right things at the right time and in the right order