Which companies lead the video eCommerce in the world? KellyOnTech
Posted by

Date

August 13, 2021

Comments

0 comment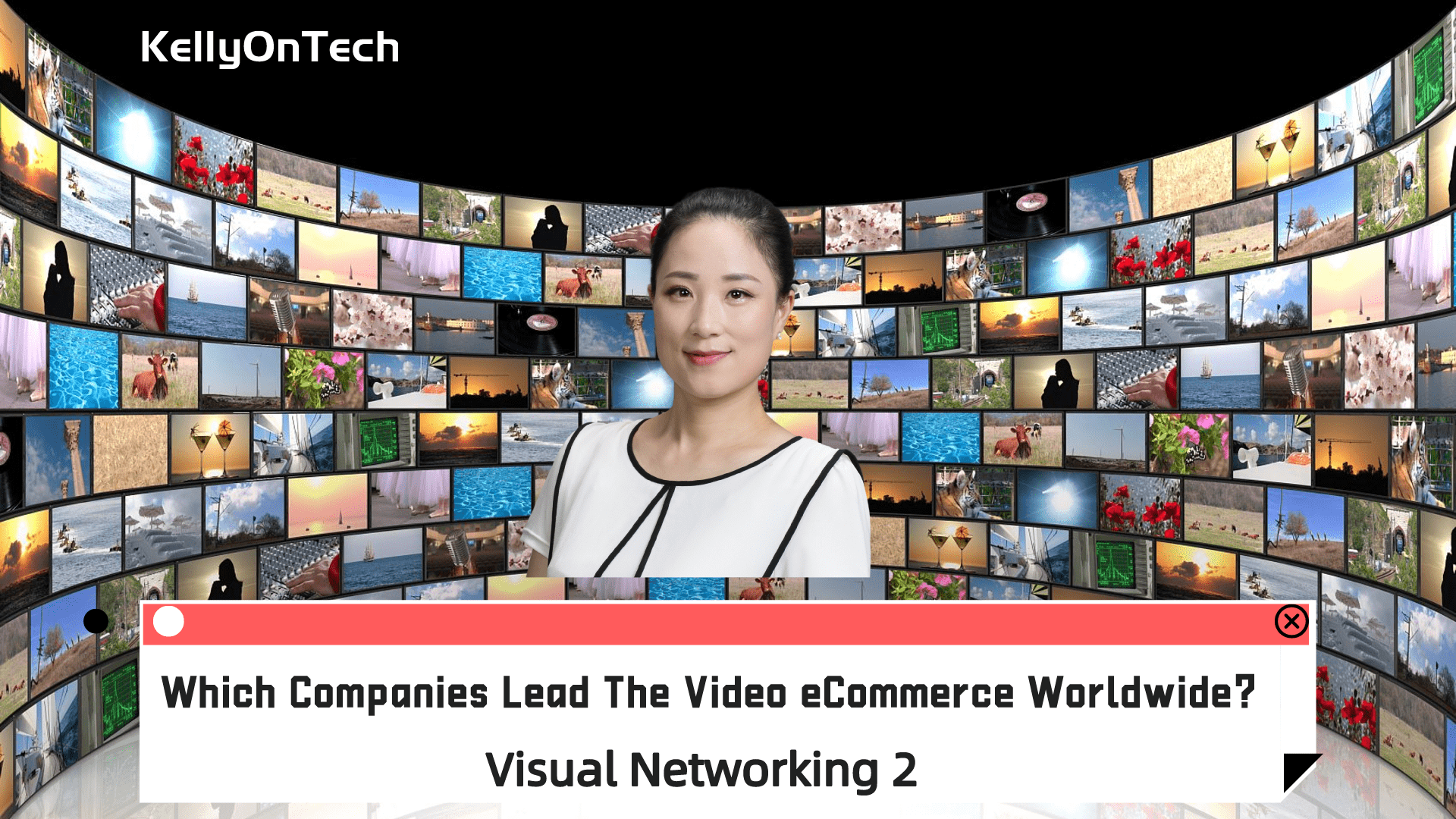 In this episode, let me continue to introduce you to another component of the Visual Networking ecosystem: video eCommerce.
Large eCommerce platforms have their own video eCommerce platforms and applications. For example:
Amazon Live
Amazon Live is a live broadcast project of Amazon, which aims to help brands and influencers interact with shoppers in real time through interactive shoppable videos. Merchants use the Amazon Live Creator APP to create, capture, and manage live streams.
The brand stream is eligible to automatically appear on the product detail page and the Amazon Live homepage. Viewers can find the product directly next to the video player. Deals and special prices are reflected in the audience-oriented product carousel. Merchants can pay to upgrade live streaming to attract more Amazon shoppers.
Livescale — Shopify
Shopify Inc. is a Canadian multinational eCommerce company headquartered in Ottawa, Ontario. Shopify provides a set of services for online retailers, including payment, marketing, shipping, and customer engagement tools. As of May 2021, Shopify has more than 1,700,000 companies in 175 countries/regions using its platform. According to Builtwith data, as of 2021, 1.58 million websites are running on Shopify. In 2019, the total commodity transaction value exceeded $61 billion.
Here I want to introduce Livescale, a start-up company established in Montreal, Canada in 2016. It provides real-time shopping Live Shopping solution, merchants can customize and fully own this solution.
In June 2020 last year, Livescale launched Shopify's app store. By the way, there is a 30-day free trial now. Livescale has seamless checkout, synchronized product introductions, and real-time transactions and inventory updates sent to your online store.
Video++
When it comes to visual networking, I have to mention Video++. It was established in Shanghai in 2014. Video++ has been positioned as a commercial application company that empowers video through artificial intelligence technologies from the beginning of its establishment.
Its main products include Video AI, focusing on consumer-end AI platform for advertising and eCommerce and Video OS — video ecosystem, combined with interactive entertainment business.
Jin Ming, the founder of Video++, is a post-90s entrepreneur. He started a business at the age of 19, sophomore year. The company didn't make money for the first 3 years.
Video++ claimed to be the world's first company to empower videos through artificial intelligence and create an artificial intelligence operating system in the video field. Its AI powered video ecosystem is completely free and open source. Video++ has cooperated with large domestic media companies including Youku, iQiyi, Mango, Douyin, Douyu, Panda, etc. Among the 5,000 artificial intelligence companies in China, it is one of the profit-making companies. In fact, It has already achieved profits in 2017 and has annual sales of nearly one billion yuan. Its investment institutions include Alibaba, Vision Technology Face++, SDIC Fund and Haier Capital.
Its Video AI mainly empowers companies to do video advertising and video e-commerce for Consumers. It can track the brands, scenes, stars, objects, landmarks, expressions, actions, etc. that appear in the video, and make profits through the massive structure database created.
Video++ subsequently created the Video OS video operating system, turning the first-mover advantage into an ecological advantage to serve more brands and advertisers. According to customer needs, video ++ further improves its own system. Brands and advertisers can advertise in large numbers and automatically.
Many young consumers born after 2000 like to participate while watching videos. Participation is king. Many new services began to appear in the videos, and there are huge business opportunities in it. You are welcome to follow the KellyOnTech channel and my blog to participate in more discussions about cutting-edge technologies and tech companies.