Are there unicorns in the field of mental health? KellyOnTech
Posted by

Date

August 4, 2021

Comments

0 comment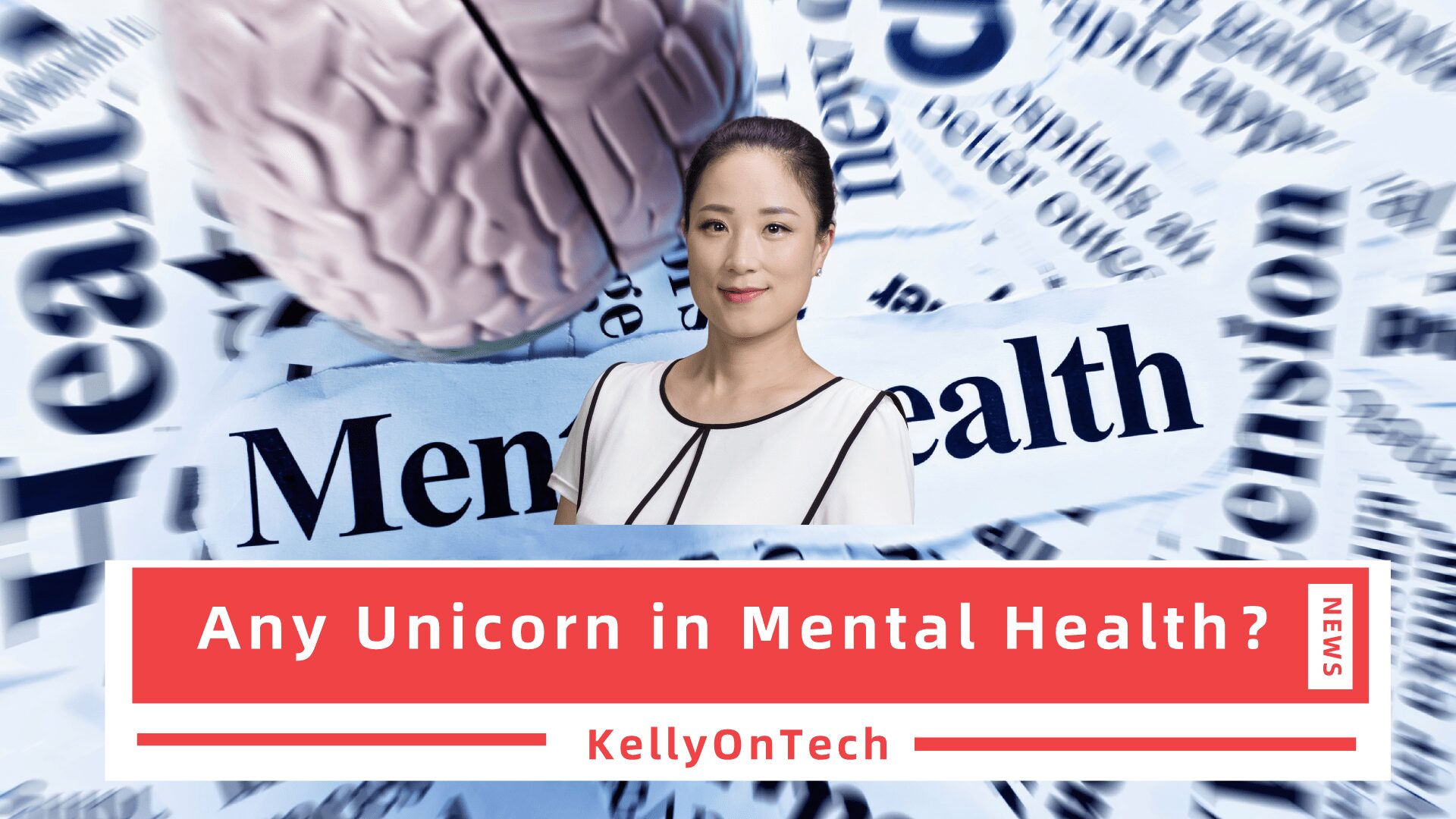 In this episode, let's talk about the technology companies in the field of mental health.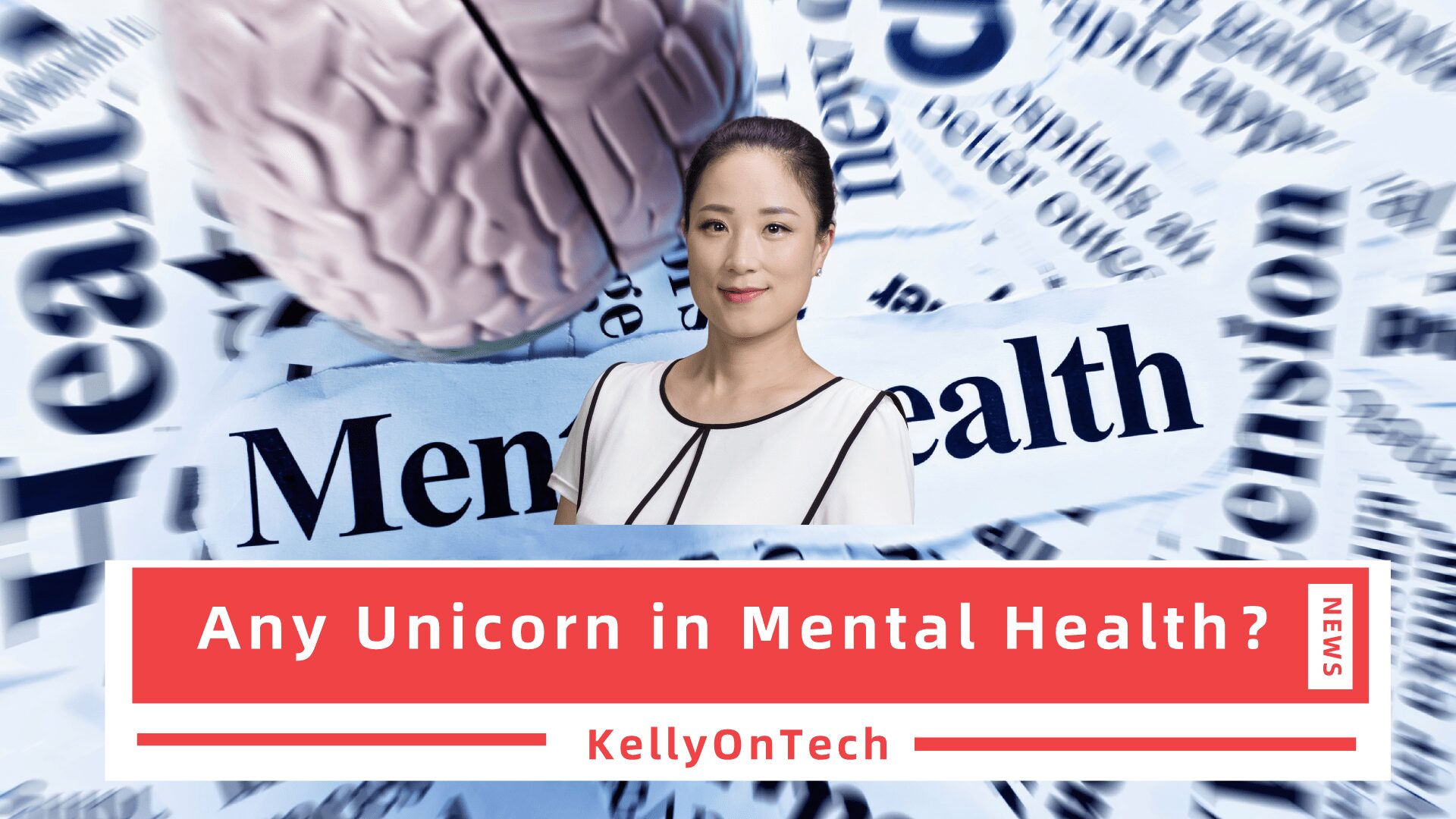 Let me first ask you, do you think there are unicorns in the field of mental health?
Mental Health Market Overview
According to the market insight report, by 2027, the global behavioral and mental health market will reach USD 245 billion, with a compound annual growth rate (CAGR) of 2.5%.
Mental and behavioral health problems are spreading across the board, and generalized anxiety disorder is becoming more and more common worldwide. The increasing prevalence of drug abuse, anxiety and depression has received special attention.
After the outbreak of the COVID-19 pandemic, this trend has become more obvious. The demand for telemedicine services has exploded. According to the mental health industry report, telemedicine will grow by nearly 500% in the next five years, from US$38.7 billion in 2021 to US$191.7 billion in 2025.
Do you think this demand is big enough? It seems so.
However, some mental health tech startup founders were pessimistic that they haven't made much money.
The characteristics of the mental health market include: the high incidence of mental and psychological diseases, long treatment cycles, and low patient consultation rates. It is difficult for doctors to follow up and manage patients and there is a lack of a professional service platform. The market penetration rate is less than 10%, which makes it difficult to support the development of unicorn companies.
Well, having said so much, is there a unicorn in the field of mental health? The answer is yes. Today I will introduce this unicorn company that was just selected in June 2021: Cerebral.
Cerebral Mental Health
Cerebral Inc. is a start-up company that provides counseling, medication and other mental health services. It was established in San Francisco, California, USA in January 2020. So far its valuation has increased more than five times to reach $1.23 billion. Cerebral has launched a mobile application with a subscription-based business model. The first month discount is US$30, and thereafter US$85 per month.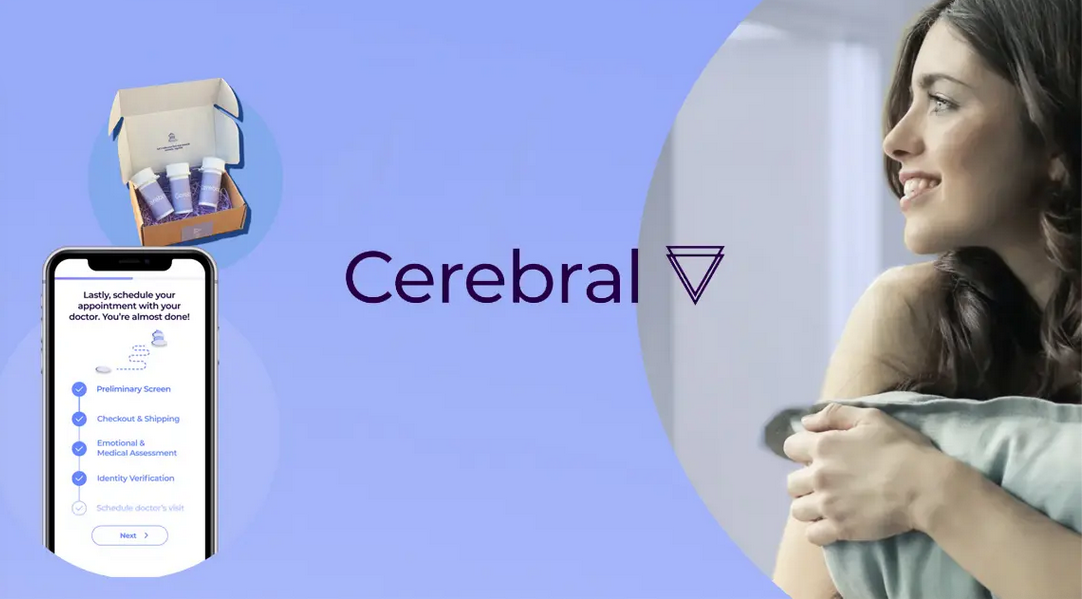 According to the European Connected Health Alliance data, Apple and Android operating systems provide more than 380,000 health applications, of which about 20,000 are to solve mental health problems. How can Cerebral stand out?
Founding Team
When the company was founded, it was positioned as a one-stop shop for mental health. The Co-founder of the company, Kyle Robertson, himself had been depressed. During the process of receiving psychotherapy, he was very aware of the pain points of this market: the high cost of traditional mental health care, the long waiting time and the stigma of patients, etc.
In addition, the company also invited David Mou, an expert in the field of psychotherapy, as its chief medical officer. David Mou is a board-certified psychiatrist who has received training at Massachusetts General Hospital and McLean Hospital. He received his medical doctorate from Harvard Medical School.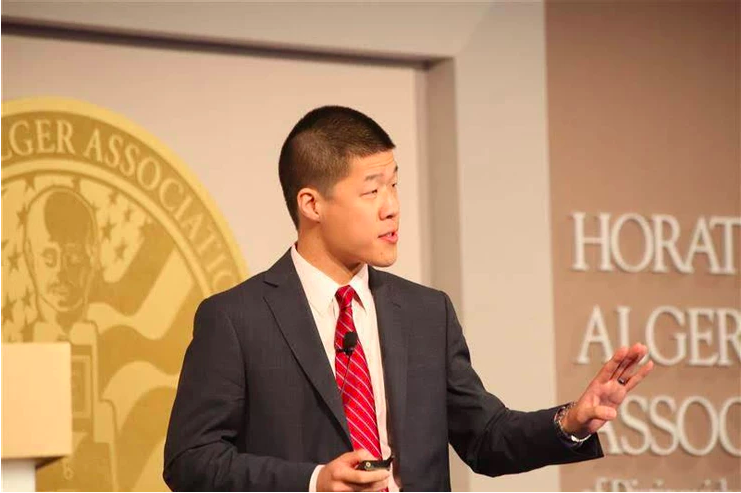 Advantages
The mobile application developed by Cerebral is very convenient to use. The company's goal is to arrange patient consultations within 10 minutes or at most two days after registration. In contrast, a face-to-face psychiatrist visit in other places requires a wait of up to three months. The company has serviced more than 100,000 patients so far.
Cerebral has already cooperated with insurance companies such as Cigna Corp. and Anthem Inc., and is expected to provide services to all insured persons by the end of 2023. The company has approximately 1,900 contractors and full-time employees, most of whom are clinicians.
The use process is very convenient. I will give you a general introduction.
First Use
Free online assessment to test your mental health conditions
Registration: Only need to provide email and phone
Fill out a short online form: A registered psychiatrist will understand your basic symptoms based on the answers.
Make a video/phone call with a registered psychologist to chat and determine your treatment plan.
Your dedicated registered consultant will accompany you through the entire treatment process and provide you with support via video/phone.
Every month after
In the case of prescription drugs, Cerebral will mail your drugs to your door every month.
Meet with your nursing counselor monthly to discuss progress and learn new skills, such as mindfulness meditation.
Contact your psychiatrist and talk to ensure the effectiveness of the treatment process.
In addition, Cerebral raised $127 million in a round of financing led by billionaire Len Blavatnik's Access Industries.
Cerebral will use the newly raised funds to expand the scope of services, including group therapy and couples counseling, and increase support for PTSD (Post traumatic stress disorder), bipolar disorder, drug abuse, eating disorders, phobias, Treatment of obesity and diabetes. The company currently treats anxiety, depression, insomnia, and hyperactivity.