What's new in smart devices? CES 2022 KellyOnTech 5G/IoT Series
Posted by

Date

February 14, 2022

Comments

0 comment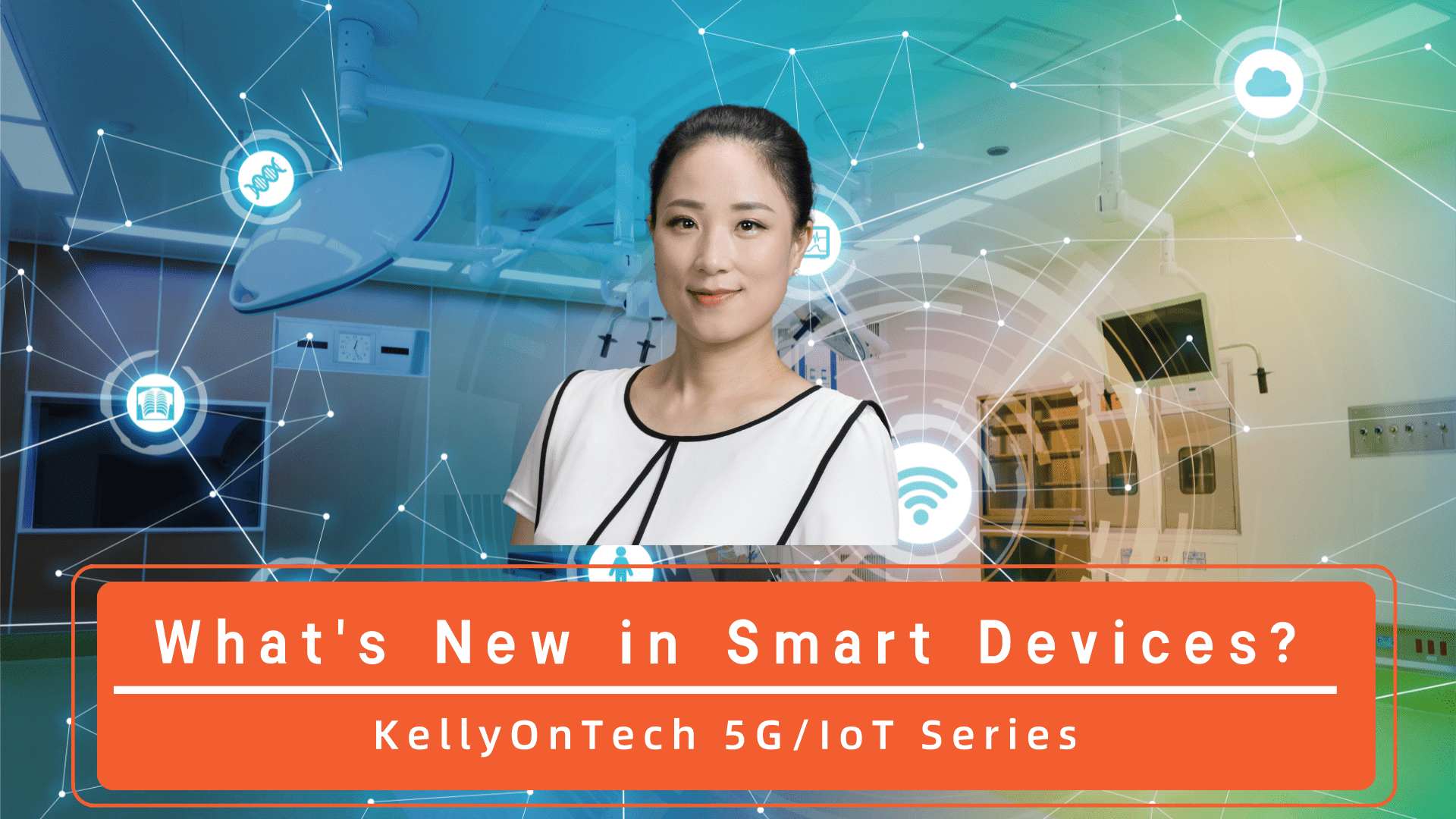 The annual Consumer Electronics Show (CES) in Las Vegas is a great place to discover recent trends in smart living around the world, and this issue introduces two smart devices on display at CES 2022.
Let me first explain that this article is not to advertise these products, but to open up ideas for investors and tech founders in my circle, for reference only.
Ok, now Let me describe the first smart device, see if you can guess it?
It is smaller than the smart bracelet, light in weight, only 4 grams, very convenient to carry; it is waterproof, water pressure resistant, and so it is no problem to carry it when exercising or swimming. The battery life is better than the smart bracelet. What is the smart device described, have you guessed it?
Circular Smart Ring
There are several smart rings on display at CES 2022. Here I take the Circular smart ring as an example. Circular, a French startup, raised nearly $375,000 in a crowdfunding project on Kickstarter.
Made of hypoallergenic plastic, the Circular smart ring tracks your health metrics 24/7, including heart rate, sleep, blood oxygen levels, and more.
On top of that, Circular also provides a smart voice assistant called Kira, which tries to help you correct bad habits, such as bedwetting and so on. The ring supports Bluetooth, works with Android and Apple iOS devices, and has a battery life of two days. The ring's case is available in three colours: black, rose gold and silver.
The Circular smart ring is connected to a mobile app. Circular provides users with personalized health advice based on the data collected. The app offers a modular design for the supported features, meaning users can add and remove different features. Circular has also created a community. Users in the community can earn badges based on their performance. Users can also share their health status and participate in leaderboards in the community.
Friendly reminder: This smart ring has not been delivered yet. Whether its specific functions are as good as described can only be known after the product is shipped and the supporters who have pre-ordered it actually use it. The price of the smart ring is 289 euros, around $325.
Another smart device I want to introduce today is used indoors and has many functions: it can monitor your sleep, heart rate, and body temperature and so on; it can monitor whether someone has fallen at home, and send out a distress signal; it can also dim the lights in the room, what is this? Have you guessed it?
Sengled Smart Health Monitoring Light Bulb
The Sengled smart health monitoring bulb is a new product that was only launched in the fourth quarter of 2021 last year. Equipped with Wi-Fi, the smart bulb offers a variety of features, including biometric tracking of heart rate, body temperature and other vital signs, as well as sleep tracking.
Sengled smart bulbs use echolocation, which can detect sound waves that bounce off surrounding objects and return, can detect user behaviour to determine if they have fallen, and then send help.
The company that designed this smart bulb is Shengdi Smart Technology Co. Ltd., founded in 2000, has filed more than 1,100 worldwide to date. Sengled smart bulbs work with Amazon Alexa, Google Assistant, Apple HomeKit and Samsung SmartThings, and are secured by end-to-end 256-bit encryption. Sengled is a member of Huawei's HiLink ecosystem.
IoT Devices Market Outlook
The global Internet of Things (IoT) devices market is expected to grow from USD 381.3 billion in 2021 to USD 1,854.76 billion by 2028, at a CAGR of 25.4% during the forecast period.
From a business perspective, the success of an IoT device mainly depends on:
How was the customer experience?
What tools are used to collect customer data and are they able to generate effective analysis?
Can it provide solutions that meet customer needs?
Is there a model for sustainable business growth?
From a personal perspective, while various IoT devices make our lives more convenient, we also give up all kinds of information about ourselves. When our information is in the hands of others, it is inevitable that we have to give up some of our autonomy, be influenced or even controlled by algorithms and machines in our lives. How do you feel living in such a world?