What are the latest developments in soft robotics? KellyOnTech Robot Series
Posted by

Date

February 21, 2022

Comments

0 comment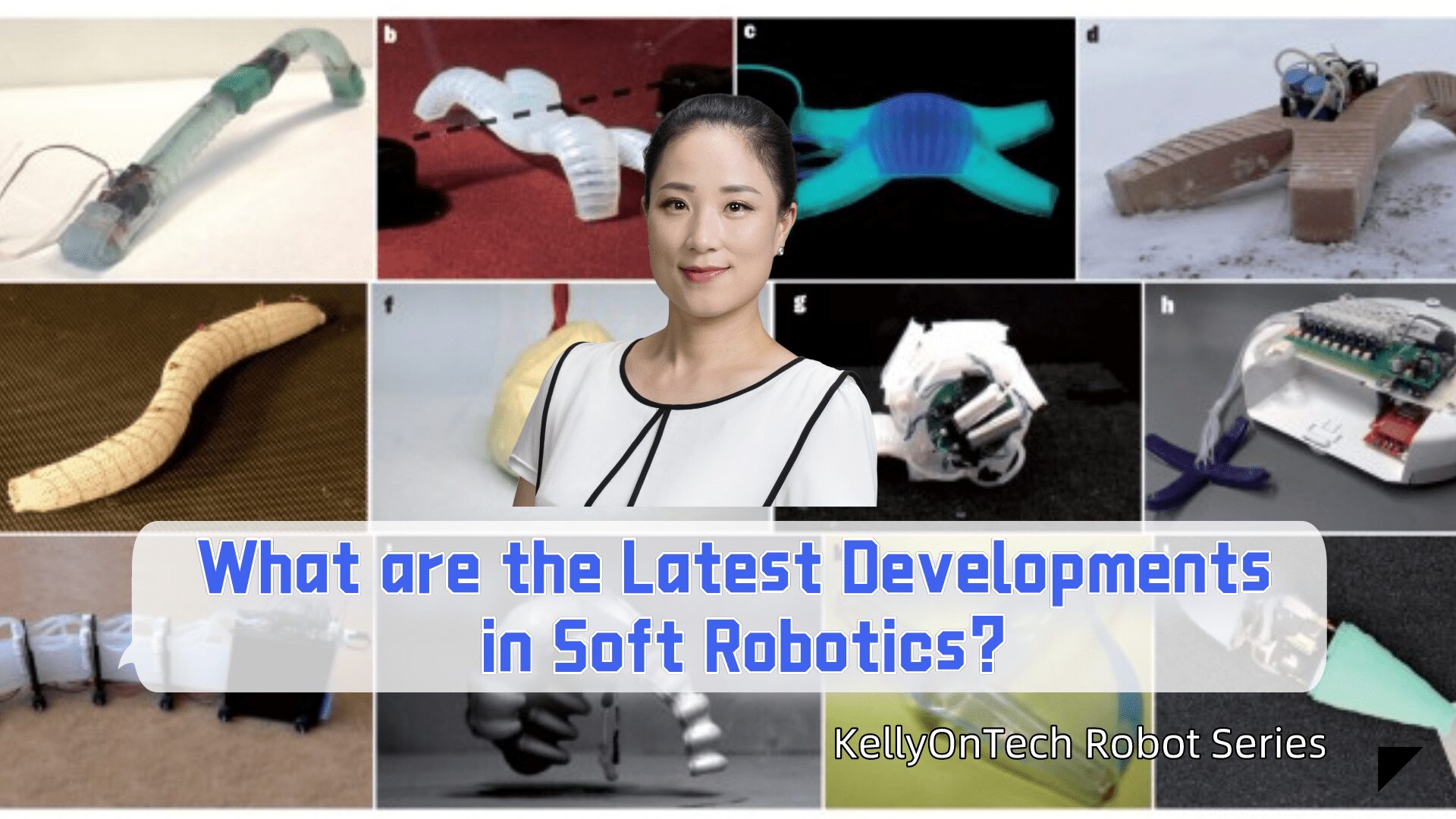 In this episode, let's talk about the latest developments in soft robotics.
According to Wikipedia, "Soft robotics is a specific subfield of robotics that involves building robots from highly compliant materials, similar to those found in living organisms."Soft robots borrow heavily from the way living organisms move and adapt to their surroundings. Compared with robots made of rigid materials, soft robots can improve the flexibility and adaptability of tasks and improve safety when working around humans. These properties make it potentially useful in medicine and manufacturing. "
How big is the market for soft robots?
According to an analysis by Research and Markets, the global soft robotics market was valued at USD 645 million in 2019 and is expected to reach USD 4.965 billion by 2025, growing at a CAGR of 40.5% during the forecast period 2020–2025.
What is the world's first fully independent soft robot?
"Octobot" is the world's first completely independent soft robot, small enough to fit in the palm of your hand, developed by Harvard University in 2016. It has no hard electronics — no batteries or computer chips — and can move without being tethered to a computer. It is driven by chemical reactions and is controlled by microfluidic logic that directs the flow of fuel.
Octobot is basically a pneumatic tube, how does it move? Harvard researchers pumped a high concentration of hydrogen peroxide into the Octobot's body. The pressure pushes the liquid through a tube in the body, eventually to a platinum wire, where a catalytic reaction occurs and the gas expands and travels through a tiny microfluidic controller. Alternate releases of gas caused the soft robot to swing its tentacles up and down, moving around in the process. One millilitre of fuel can move the Octobot for about eight minutes.
How to build such a soft robot?
Harvard researchers tried more than 300 times to find the right formula. First, they placed the microfluidic chip into an empty, custom-made octopus mold. They then poured a silicone mixture into the mold to cover the chip. After the ink lines were then injected into the silicone using a 3D printer, they needed to be baked for four days to allow one of the inks to evaporate, leaving a hollow container through which pressurized gas could flow.
Although not equipped with sensors and programming capabilities (no better control over the robot's movements), the invention of the Octobot means that soft robots are completely achievable.
What exactly are the applications of Soft Robotics?
Here I introduce a startup called Soft Robotics, founded in Boston in 2013. The company focuses on developing soft robotics for automated sorting in food processing and logistics distribution, and covers more than 40 patents and applications, including know-how in actuator geometry, material selection and operating range. Soft Robotics develops soft robots that are highly adaptable while reducing system complexity and overall system cost. Fully automatic it can pack a tote bag, pick fruit from a vine, or easily handle a 10-pound kettlebell.
In 2019 Soft Robotics launched mGrip, the company's first on-demand modular automation system that allows users to quickly build, validate and install production systems based on the company's needs, greatly contributing to the popularity of soft robotics.
Soft Robotics Founding Team
George Whitesides, Co-Founder of Soft Robotics
George Whitesides has a distinguished career in both academia and business. He received his Ph.D. from California Institute of Technology and then joined the chemistry department at Harvard University, where he served as chair. He later joined the MIT faculty.
George has held advisory positions at the National Science Foundation and the Defense High Council of the Department of Defense. George has received numerous awards, such as the DARPA Major Technical Achievement Award (1996), the Nanoscience Award (2008), and co-founded several companies.
Carmichael Roberts, Co-Founder and Chairman of Soft Robotics
Carmichael is a PhD in Chemistry from Duke University, a serial entrepreneur and venture capitalist. Back in 1999, he was named one of the world's top 100 young entrepreneurs by MIT Technology Review.
Carmichael is also a founding partner of the Material Impact Fund, a "Material" entrepreneur and investor that incorporates a unique university technology licensing business model and commercializes it through targeted partnerships with Fortune 500 companies.
Soft Robotics recently raised another $10 million in Series B+ funding. The funding will be used to launch its SoftAI™ powered robotic solutions. Currently, Soft Robotics has run billions of successful picks, providing 24/7 production services to several global manufacturers in the food industry.