What Made Cirque du Soleil So Successful — Identify the Blue Ocean
Posted by

Date

September 17, 2020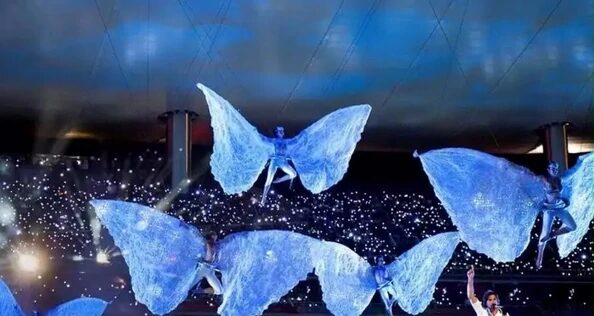 By Kelly Luo, July 18, 2015
All who saw it must have been thrilled by the amazing performance by Cirque du Soleil (the Cirque) at the Pan Am 2015 opening ceremony in Toronto. The Quebec based group was founded by
Guy Laliberté
 and other partners. Some-time accordion player, stilt-walker and fire-eater, Guy spent the past 20 years making the Cirque — earlier this year sold to 
TPG
 at 1.5 billion US dollars — a huge success.
What are the critical success factors that helped the Cirque create and maintain uncontested market space (often called a blue-ocean strategy)?
Among many factors, I summarize the following three factors that are of most importance:
Innovation
Every organization talks about innovation, but what made Cirque du Soleil so special in terms of innovation?  If you have watched any of its performances, you will notice that it's a circus without any animals. It is actually a combination of acrobatics, musical numbers and performing arts. So it created a new definition of circus – familiar yet strangely new.
The Cirque embraces ideas from a wide variety of resources, not only including those from the creative team, but also from performers and behind the scenes staff across the globe. There is an annual workshop that allows over 5,000 global employees to express their ideas freely. What's more, the Cirque also collects feedback from temporary workers like artists and new technology innovators.
The Cirque is a lean organization. They cut the high cost of training and caring for animals (by eliminating the animals) and focus not on big name, expensive stars but on a stellar lower-cost ensemble. The creative team is independent. Each team member can fully utilize his/her imagination without any interruption or random changes.  For example, its art director Sean Mckeown mentioned that the Cirque added the theater elements and creatively used the painting style to show the plots.
Data driven approach
When planning a new performance, the marketing team will conduct market research and identify which topic/theme interests an audience the most. Then the creative team will create a storyline based on the results and decide what kind of sceneries and performers are required.
The Cirque has a comprehensive database that records every performer's strengths and weaknesses. It works a bit differently than other circuses. For other circuses, if a crew performed a show well, they would produce a new one using the same crew. The Cirque, on the other hand, will hand pick each performer based on the theme, plot and requirements from the creative director through the global database. This ensures the best suitable performers are selected for a specific show.  The Cirque knows that the most important element in a performance is people. What can really touch audience is the emotional attachment that performers created through their movements, facial expressions and integration with music, settings and lighting.
Leadership
Guy 
Laliberté
, the former owner and current CEO, empowers the team and sets minimum restrictions to maximize every employee's potential, expertise and ideas. However, when it comes to decision making, he himself becomes a standard. To some extent, Guy is a demanding boss who requires high quality and pays close attention to details. The whole team works under pressure that is not from bureaucratic hierarchy, but from the mutual agreement of exceeding the requirements and pursuing excellence.
On the other hand, as a former performer, Guy understands how to attract audience attention and he tries to be objective as he does not involve himself with the creative team on a daily basis and therefore can view the show with fresh ideas. If the rehearsal does not meet his requirement, Guy is not afraid to make big changes at the last minute.
All these above-mentioned factors have contributed to the success of Cirque du Soleil. Chan Kim, the co-author of
Blue Ocean Strategy
 believes that you can pursue both differentiation and low cost at the same time when you apply the blue ocean strategy. The Cirque's success seems to support that view — always new and exciting, it spends its resources wisely focused on maintaining and building in its unique market space with a brilliant, collaborative ensemble performing a unique variety of acts using all available arts creatively and economically.