KellyOnBooks Recommendation — "When All You Have Is Hope"
Posted by

Date

April 23, 2021

Comments

0 comment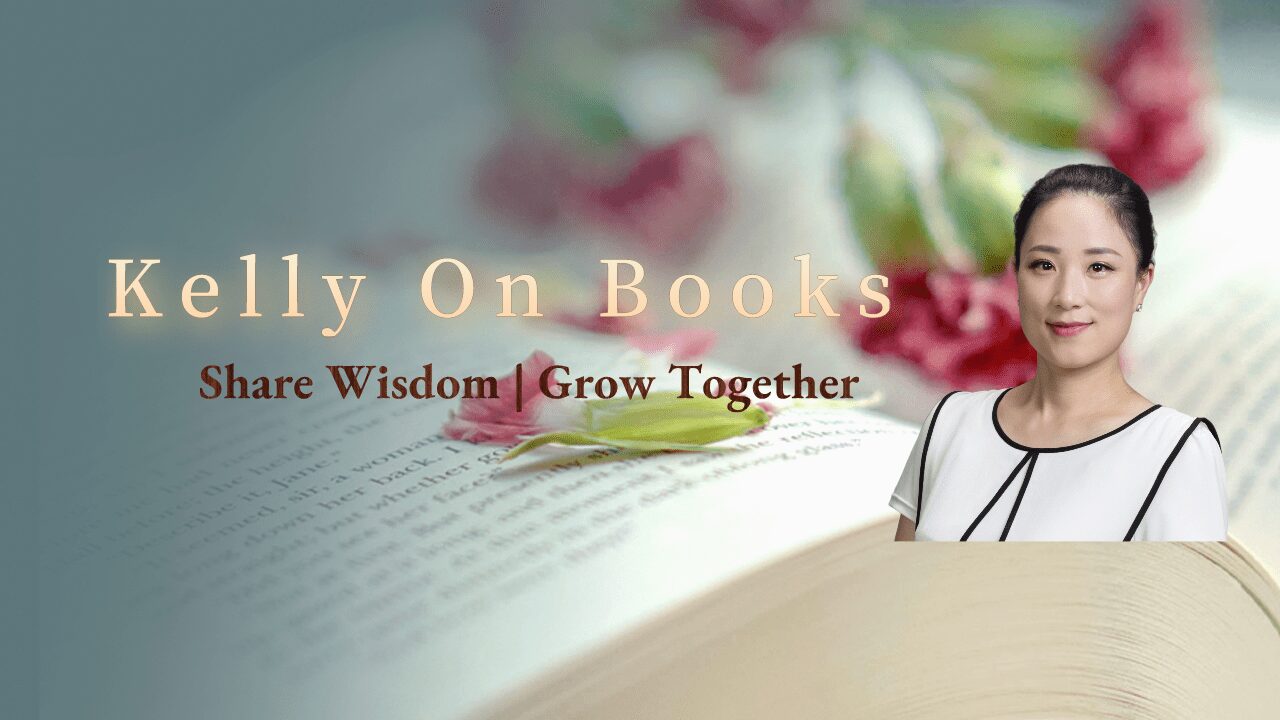 I often hear people say that they are living awkwardly and becoming more and more confused. This is especially true after experiencing the COVID-19 pandemic when some relatives are gone, some jobs are gone, some incomes are gone, some are divorced, what about savings? It's almost bottoming out, and more people are suffering from depression. Maybe a little thing will break people's hearts nowadays. There might even be few people who have lived a more miserable life than the person I am going to talk about below.
This person was sexually assaulted many times when he was in middle school and he was ashamed to talk to anyone about it. As a result, he was unwilling to study and indulged in alcohol. Not knowing what had happened his parents were so disappointed.
He did not want his parents to be sad so he left home and went to another city and begged on the street relying on the kindness of passers-by to make up enough money to live in the shelter every day. Life in the shelter was hard, If you didn't tie your shoes to your body when you slept at night, you might wake up the next day and your shoes would have been taken by another tramp. Sometimes if he was lucky, he could use the extra money begged to buy alcohol.
One day, when he was sitting on the street, looking at himself reflected in the glass door on the opposite side, he began to think about the meaning of life in a self-deprecating manner. And when he had nothing left, the fire of hope in his heart began to ignite, and he didn't want to be a walking dead anymore.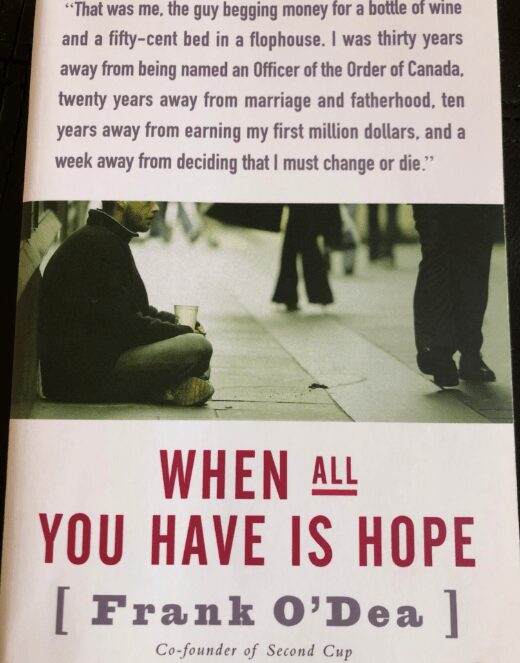 Book cover "When all you have is hope"
So he found a non-profit organization and started to quit drinking. His determination touched a paint shop owner who offered him a sales job. Through his unremitting efforts, he not only made money, but also co-founded a public company with others. The company now has 240 coffee chains in Canada. He also married a beautiful wife and has two lovely daughters.
"When All You Have Is Hope" is the life story of Frank O'Dea, co-founder of Second Cup. What I admired about him most is that he never gave up and dared to face difficult problems, and tried his best to solve them. When we no longer escape, the solution to the problem begins to slowly surface. As we become stronger and stronger, all good things will follow one after another.
I was very fortunate to hear Frank talk about his own struggles, how he defeated the demons, overcame the obstacles, and why he had the courage to present his past naked to the world. I would like to say thank you Frank for signing and giving the book to me.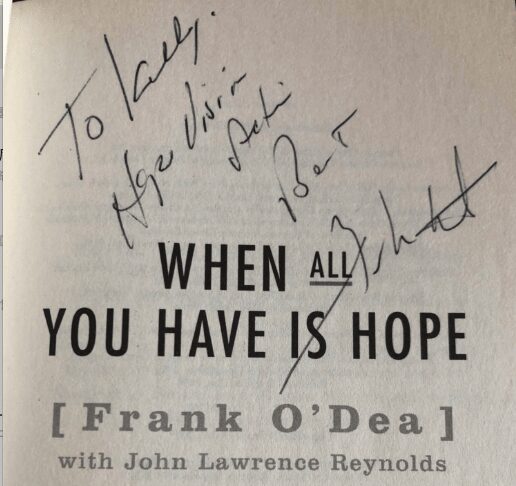 Thank you Frank for signing and giving me the book
Each of us has experienced a trough more or less. When we feel that the way ahead is boundless, we might take a look at the story of Frank, that is, only we can save ourselves. You have more energy than you think, no matter how bad the current situation is, as long as there is still hope in your heart, you will see the light again.
Imagine what would happen to you when you have nothing but hope?
I recorded a video for your reference.