Newly added on our eMarketplace – Next-generation AI-driven mobility management
Posted by

Date

May 3, 2021

Comments

0 comment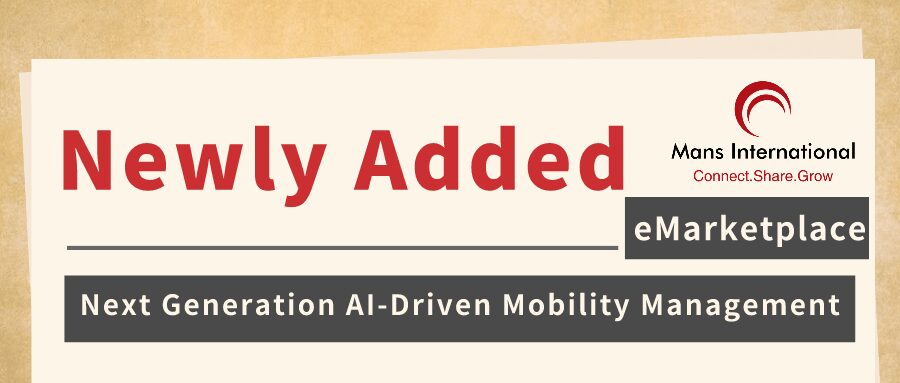 Welcome to Mans International's eMarketplace. Today, Let's talk about our newly added next-generation artificial intelligence-driven mobile management platform.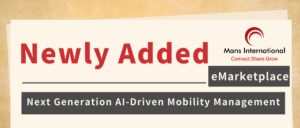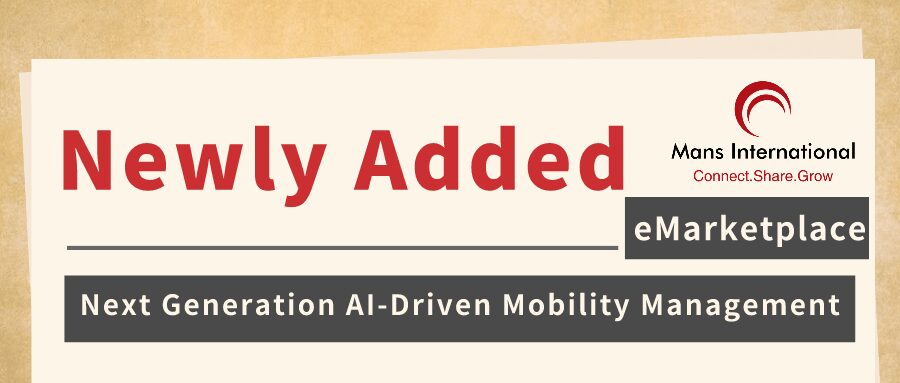 With advances in mobility at workplaces, enterprises are increasingly decentralized and devices are increasingly diverse.
What Are The Main Problems Facing Enterprises In The Mobile Era? 
Currently, enterprises in the mobile Internet era are facing five main problems:
How to effectively manage the diversity of equipment? With the improvement of workplace mobility, companies have become more dispersed and equipment more diverse. Protecting company data is more challenging than ever.
How to obtain real-time status data and remotely monitor equipment usage?
How to quickly troubleshoot device issues remotely?
Even if the device is damaged, lost or stolen, how to protect and maintain the company data on the mobile device?
How to minimize IT operating costs and provide effective support for enterprise mobility?
Intelligent Multi-Device Management Platform
The core advantage of this intelligent unified endpoint management solution is its highly scalable architecture, which can provide different deployment solutions according to user requests. When demand grows, it can quickly expand the server cluster.
This system can effectively handle concurrent requests and heavy application deployment on millions of devices, such as application push installation and file management.
The system uses self-developed communication algorithms to improve the interaction between the device and the server, while maintaining service quality through effective task allocation and exchange algorithms.
This system works closely with Google and major OEMs around the world, and has obtained the deep control API at the bottom of Android, which is compatible with all Android 4.4-10 models without any other ROM customization and development.
Key Features
To register multiple devices, you only need to scan the group QR code or registration password to register.
Mobile asset management-centralized management of equipment, online device statistics, real-time access to equipment information
Mobile Security Management-Data encryption, VPN, APP blacklist and whitelist, APP security management, email management, unified application push, custom device interface, corporate internal file synchronization, authentication, corporate firewall, Wi-Fi security management
Mobile operation and maintenance management-Remote control, remote repair, real-time solution of equipment problems
System Deployment Methods
There are two system deployment methods: SaaS and On-premise local deployment.
Cloud deployment supports up to 500,000 devices, using Amazon cloud. Charging model: license + cloud maintenance
Local deployment supports up to 100,000 devices, charging mode: license only
Existing Customers 
The company's existing customers include:
Petron, Malaysia
Ultratune, Australia
Grupo Salinas and CEF, Mexico
Changi airport group, Singapore
P&G and Shiseido, China
We welcome technology companies to show your products and solutions on our international platform in order to reach local corporate customers and investment funds in various countries more efficiently and effectively.
It is not easy to run a technology company. You need to make decisions in an uncertain environment and under immature conditions. At the same time, you have to face picky customers, strong competitors, and the unpredictable minds and hearts of the team. Don't expect others will understand you, because everyone's encounters are different. Even your closest relatives and friends may not be able to understand you. We have to make our own decisions  and bear the consequences. Although this is the reality, I hope that through our international channels, we can help you minimize detours, reduce unnecessary investment, and achieve your goals efficiently. Let's share resources and grow together!
Your valuable comments and suggestions are very welcome, and let's make this platform better and better together.
About Mans International
Mans International is a boutique technology service company based in Toronto, Canada. We also have an office in Shanghai, China. We provide B2B Marketing and Investment as a Service to help corporate clients solve their pain points:
High customer acquisition costs,
Long sales cycles,
Poor cash flow, and difficulty in collecting payments.
We have built a mature international technology ecosystem in North America, China, the United Kingdom, the Netherlands, Singapore, South Korea, Japan and Brazil. Through us, our clients can access around 300 corporate customers and more than 100 industrial funds and investment institutions at the same time. This one-to-many model saves you a lot of time and unnecessary early business development costs, and helps your company grow and iterate quickly.