Introducing Edtech Startup Little Bridge and its Co-Founder Sarah White KellyOnTech
Posted by

Date

March 14, 2022

Comments

0 comment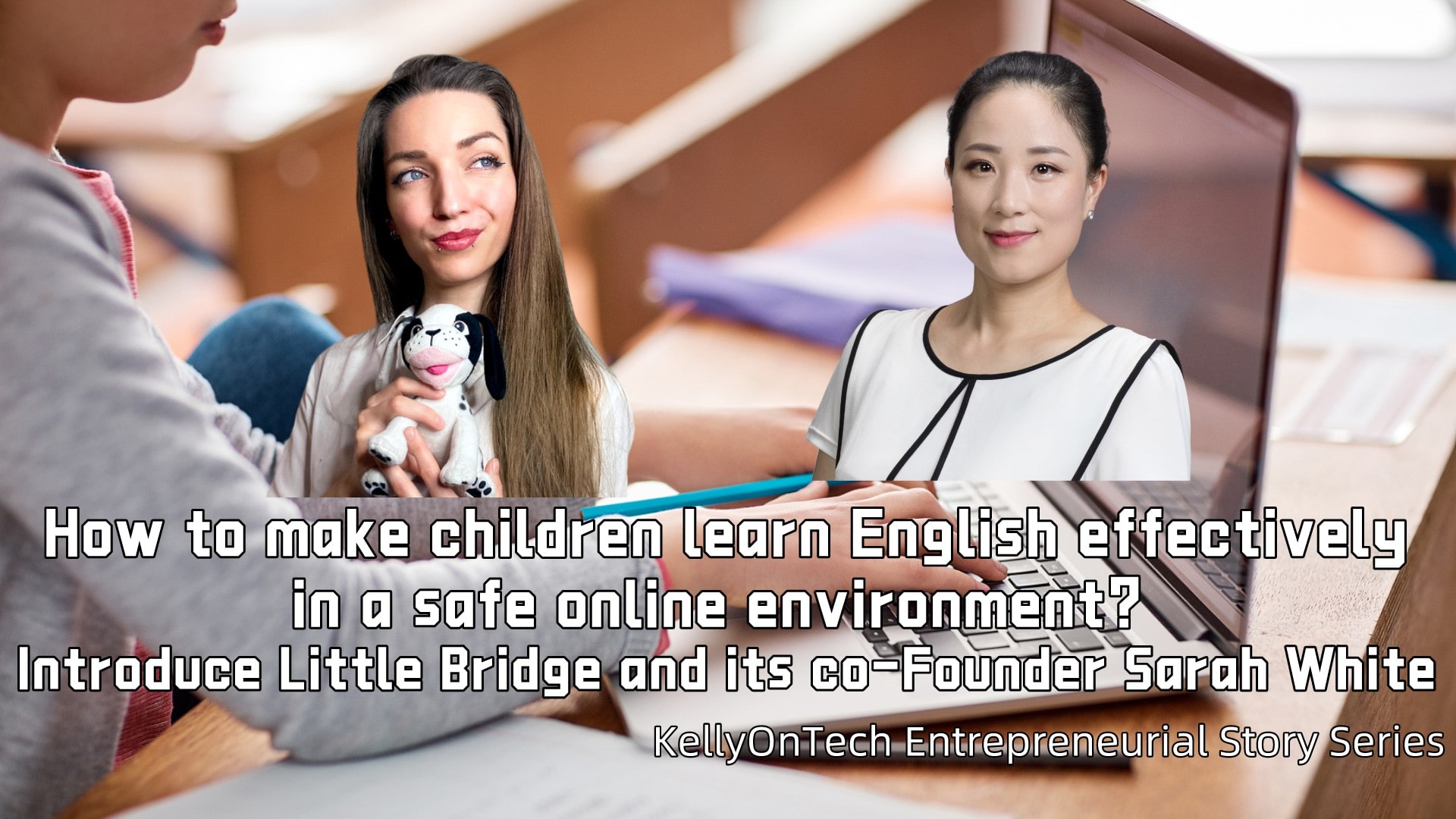 In this episode, I will introduce an edtech startup, Little Bridge, dedicated to helping children aged 6 to 12 learn English in a fun, productive way, and use it to socialise safely with children from around the world. It is headquartered in London, England.
How does Little Bridge keep teens children safe online?
First, they designed a two-tier review mechanism, where all messages are reviewed twice before appearing on the platform. First, using artificial intelligence technology, the platform automatically checks every message the kids send and filters out those that don't meet the criteria, such as swear words and non-English words. Then, messages that pass the automatic review are sent to their 24/7 human review team, which double-checks each message before it appears on the site.
Second, for added security, Little Bridge equips each parent of a child who uses its community with a linked account, called the "Parent Dashboard." The dashboard allows parents to create accounts for their children, access information about their children's activities on the platform, and also purchase subscriptions for learning content.
Third, each child in Little Bridge can customise their profile picture in the form of a virtual avatar for added security.
How does the content created by Little Bridge appeal to children?
Little Bridge creates all the content on the platform itself and owns the IP. Research they have conducted in collaboration with the University College London in the UK showed that learning content combined with community can improve learning outcomes. Little Bridge's approach is to use "deep processing" to help children learn English skills effectively. After learning certain content, children can have real-time conversations in the community with children from all over the world. The new language skills are transferred from "superficial processing" to "deep processing", which improves the efficiency of learning English.
Little Bridge's IP is also unique because it actually makes up a story. Little Bridge is not just the name of the company, it is also the name of the virtual town where these characters live. As the learning content progresses, a fun story unfolds where children can learn all about these characters and their lives. This also increases the children's motivation to learn new content constantly to understand what will happen next. Children can get involved and enrich the storyline together.
In order to encourage children to actively participate, Little Bridge has also created a game currency called "Lingos". If children complete a task, they can get rewards and use the earned "Lingos" to optimise their database.
Currently, Little Bridge offers more than 700 different types of activities and about 300 hours of study. These activities cover all the key skills of reading, writing, listening and speaking.
How does Little Bridge's community work?
As a competitive advantage that sets Little Bridge apart from its competitors, Little Bridge has created a "window to the world" for children. Children choose and design their own fun virtual avatars, and safely make friends with children from all over the world. Real-time communication in English not only consolidates their English knowledge, but also helps them understand different races and cultures, increases mutual respect and trust, and lives together more harmoniously.
Founder's Story
Sarah White, co-founder and co-CEO of Little Bridge, struggled with the traditional education system. She has turned the tide against the odds by continuing to learn on her own and always maintaining a growth mindset. What impressed me most was the kind of heartfelt love that Sarah showed for Little Bridge, being sincere and friendly to people, and taking things very seriously with attention to detail. Sarah specially recorded a video, let us listen to her own heartfelt words.
Text version of Sarah's self-introduction video
Hi, My name is Sarah white, I'm co-founder and co-CEO of Little Bridge, where we make social media safe and fun for kids around the world.
My story of becoming an entrepreneur starts out like some of the greats; I dropped out of school. That's how Bill Gates got started, right?
Well, not exactly. Bill Gates dropped out of Harvard. I dropped out of highschool when I was 16. I was a smart kid, I just had a big problem with being told what to do, especially when I didn't see a reason to do it.
Despite leaving formal education many years before my peers, I've never stopped learning; and have always maintained a growth mindset.
I went straight from school into full-time work, and have since done every job you can imagine, all the while learning as much as I could. But I always wanted to do something bigger, I just didn't know where to start.
It all changed for me when several years ago, I was fortunate enough to meet Emma Rogers, a seasoned entrepreneur who took a chance on me and became my mentor. In 2015 we founded Little Bridge.
I hope my unusual journey to becoming an entrepreneur can help inspire people who haven't had the easiest transition to adulthood. My journey is also what makes me so passionate about edtech; as someone who struggled with formal education, technology opens up a world of opportunities to learn and develop outside of traditional schooling.
Sarah summed up the secret to Little Bridge's success — perseverance and a great idea, plus a little luck. Congratulations to Little Bridge on their successful foray into Silicon Valley. They will participate in the events organised by the Draper University this summer.
Finally, I would like to give the motto of Tim Draper, the founder of Draper University, to every entrepreneur with a dream and forging ahead: "The more times you try something new, the better your chances of success."