Answering the top three questions about Metaverse KellyOnTech
Posted by

Date

October 28, 2021

Comments

0 comment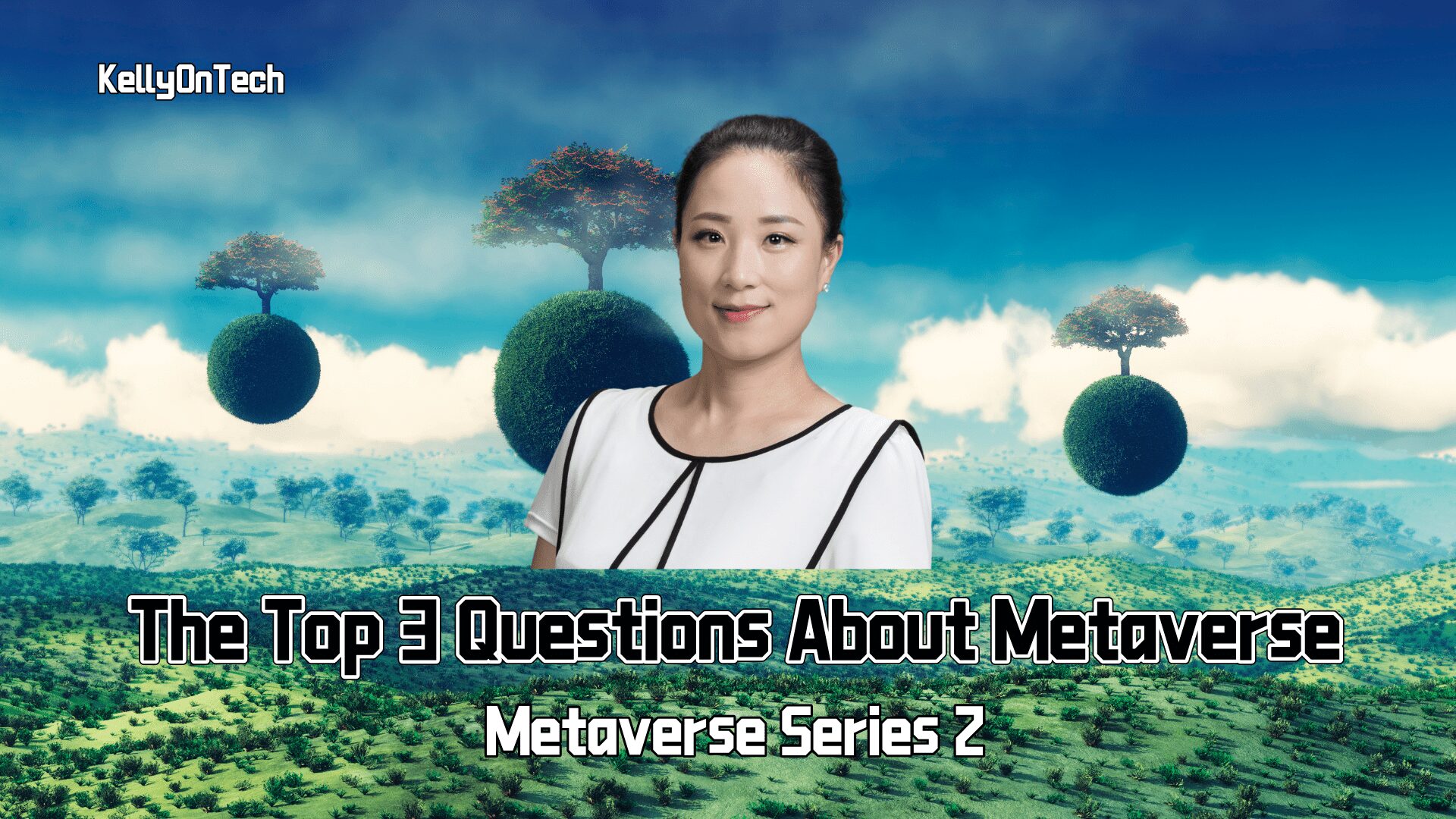 This is the second episode of the Metaverse video series. In this episode, I will be focusing on questions from tech investors in my circle.
Question 1: Is the concept of Metaverse popular all over the world?
It depends on how you analyze it. Let me answer using search volumes as an indicator. According to Google's latest statistics, starting from October 2020 last year, the search volume for the concept of Metaverse has gradually increased.
The most searched regions in the world are mainly concentrated in Asia, where China ranks first, South Korea and Singapore rank second and third respectively.
I have introduced the concept, characteristics, future prospects and typical company that practices the concept of Metaverse in the previous video or check the relevant article in my blog.
Question 2: What are the major companies' plans for Metaverse?
It is difficult to review all company plans so let us use Nvidia as an example and look at their layout of the metaverse.
Nvidia's Omniverse is a simulation and collaboration platform, part of which will be used to build the Metaverse. Since the beta opened in December 2020, more than 50,000 individual creators have downloaded Omniverse. Nvidia spent nearly five years designing and simulating this platform, which can run a very realistic virtual world and connect to other digital platforms. Nvidia CEO Jensen Huang has high hopes for this platform. Its goal is to connect engineers, designers and even automated machines to Omniverse to create digital twins and an industrial Metaverse. Jensen Huang predicts that Metaverse will become a new economy, which is bigger than our current economy.
Currently, more than 500 companies around the world are evaluating NVIDIA's Omniverse Enterprise Edition, including BMW, Volvo, Lockheed Martin, Ericsson and Bentley Systems. Nvidia teamed up with partners such as Dell and Hewlett-Packard and will release the Enterprise Edition publicly.
Question 3: In addition to the game field, is there any company that uses the concept of metaverse in other fields?
Many people think that Metaverse is mainly about games. Simply put, the online virtual life described by Metaverse happens in real time just like real life, without any pre-rehearsal. The game field is currently a relatively complete industry developed for the virtual economy in terms of terminal equipment, content creation, community interaction, and rewards, etc..
But the concept of Metaverse is not only used in the game field. Here I will introduce the company Mainbot, established in Paris in 2016, that uses the concept of metaverse in the education field.
The aim is to use new technologies to strengthen children's education and prepare them for the future. In 2017, the company and the Ecole Polytechnique de Paris (it is France's top engineering school) jointly developed an educational robot named Winky, which teaches 5 to 12-year-old children in robotics, programming and artificial intelligence.
The company recently launched the world's first educational Metaverse called WinkyVerse.
WinkyVerse is the first educational ecosystem that combines no less than six of the most promising technologies: robotics, artificial intelligence, programming, games, augmented reality, and blockchain. It is divided into three different spaces to provide a platform for students, parents and education providers from all over the world.
In WinkyPlay, students, parents and professionals can create their own games. WinkyPlay is built using the Unity 3D game engine. They developed the Winky SDK (software development kit) for the editor so that their games can easily interact with Winky Robot.
In WinkyMaker, the power of blockchain technology will be fully utilized to allow artists and creators to own the copyright of their own creations. They can collect royalties and earn income from sales and resales.
The last thing I want to say is that the metaverse is a concept. Instead of predicting when the metaverse project can really see the benefits in the future, it is better to understand it as a way to promote the further integration of resources and new technologies by technology companies to create more possibilities.