Which Quantum Software Development Company is Worth Watching? Zapata Computing KellyOnTech
Posted by

Date

October 19, 2022

Comments

0 comment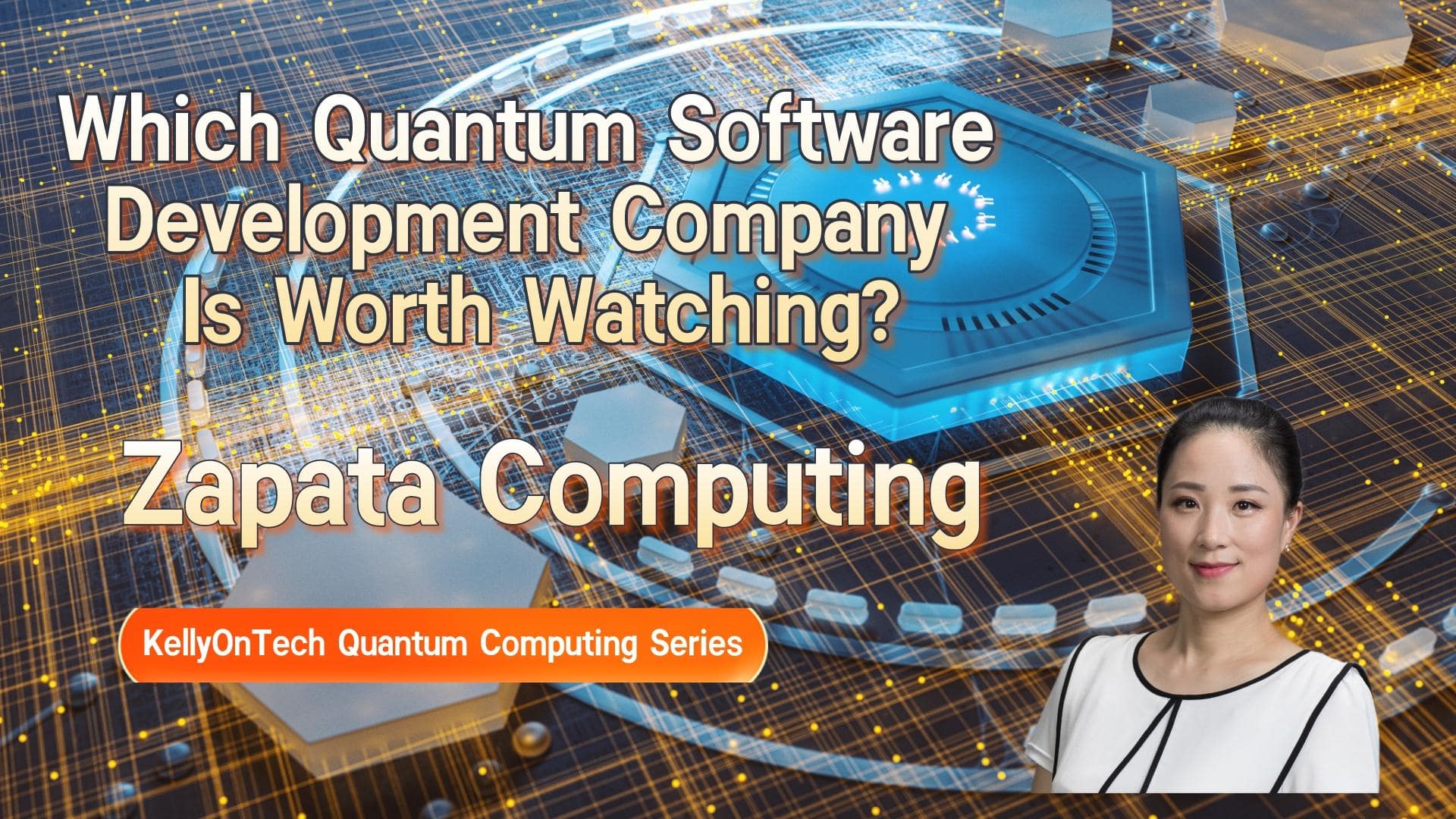 Today I will introduce Zapata Computing, a world-leading quantum software development company, founded in 2017 and headquartered in Boston, Massachusetts. This company provides hardware-agnostic quantum technology solutions for simulation, optimization and machine learning applications in the fields of chemistry, finance, logistics, pharmaceuticals, engineering and materials.
Zapata Computing has raised a total of $67.4 million in 4 rounds of funding. Their most recent Series B round was on November 19, 2020. Investment institutions include Prelude Ventures and BASF Venture Capital, which focus on environmental protection, as well as Merck global health innovation fund and Honeywell Venture Capital, among others.
Technical Advantages
Zapata Computing created Orquestra, a computational workflow platform for quantum computing, to build quantum-ready applications for enterprises. Orquestra integrates world-class classical and quantum technologies, including Zapata's cutting-edge algorithms, open source libraries in Python, and more.
Zapata pioneers new quantum-classical approaches in machine learning, optimization, and simulation to maximize the value of near-term quantum devices, and works closely with hardware vendors in the quantum ecosystem, such as IonQ, a public quantum company featured previously, D-Wave, the world's first commercial quantum computing company, as well as Amazon, Google, Quantinuum, IBM, and more.
The Founding Team of Zapata Computing
Zapata Computing was spun out of Harvard University and was initiated by a group of Harvard scientists including Alan Aspuru-Guzik.
Dr. Christopher Savoie, CEO & Founder Of Zapata Computing
Dr. Christopher Savoie is a renowned scholar in medicine, biochemistry, and computer science, and has focused his research and business interests over the years on the intersection of machine learning, biology and chemistry. Christopher is the original inventor of AAOSA, an artificial intelligence-based natural language interface technology used to develop Apple's Siri.
He has led big data analytics efforts at Nissan and previously founded and served as Chairman and CEO of GNI Group, a pharmaceutical company that successfully listed on the Tokyo Stock Exchange in 2007.
Christopher currently serves on the Board of Directors of the Quantum Economic Development Consortium (QED-C). He is also a practicing attorney and served as Vice Chair of the American Bar Association's Big Data Committee and is a legal expert on liability issues surrounding artificial intelligence, big data, information security and data privacy. By the way, he is a Japanese national.
Dr. Alan Aspuru-Guzik, Chief Scientist and Co-Founder, Professor, University of Toronto
Professor Alan Aspuru-Guzik is a world leader in quantum computing algorithms. He wrote the first chemical quantum algorithm and the first near-term quantum computing algorithm. He leads the Aspuru-Guzik Research Group, a theoretical physical chemistry group in the Department of Chemistry and Computer Science at the University of Toronto, working at the interface of theoretical chemistry with physics, computer science and applied mathematics. The group is particularly interested in methods that could be disruptive to the field.
Dr. Yudong Cao, Co-Founder and CTO
Yudong has a background in mechanical engineering and computer science. He received his Ph.D. in Computer Science from Purdue University in 2016 and joined the Aspuru-Guzik group at Harvard University after graduation.
The primary focus of his work at Harvard was developing and deploying algorithms for noisy, medium-scale quantum devices. This work has become the basis for the applications and solutions Zapata can offer its enterprise customers today. He now continues to work on developing quantum and quantum-inspired algorithms for near-term applications.
What is the Collaboration Between Nvidia and Zapata?
On July 13, 2022, Zapata Computing announced a multi-GPU cluster integration with NVIDIA cuQuantum, and this new cluster integration has been made available to customers. Designed to accelerate quantum computing workflows, the NVIDIA cuQuantum SDK optimizes libraries and tools for building quantum-ready applications.
The hardware integration uses autoscaling to configure and install GPUs on-demand and only when necessary, avoiding unnecessary costs. The cuQuantum software integration allows users to simulate the operation of quantum circuits on GPU-accelerated systems that were previously limited to 20 qubits and can now be extended to 30 qubits, which equates to a system 100 times larger than 20 qubits. It also allows the expansion of the circuit scale.
This integration is just part of a larger collaboration between Zapata Computing and Nvidia. The partnership also includes the use of QODA, NVIDIA's recently announced quantum classical platform. QODA is a hybrid toolchain that will provide a unified quantum-classical environment to help accelerate Zapata Computing's ongoing research and development of quantum machine learning and optimization algorithms for enterprise use cases.
This collaboration can better meet enterprise and government requirements for high-performance computing workflows and enhance the capabilities of existing quantum devices.
How Big Is the Global Market for Quantum Computing?
According to a recent report by Research Dive, a global market research firm based in India, the global quantum computing market is expected to exceed $667.3 million by the end of 2027, up from a market size of $88.2 million in 2019, with a projected growth rate of 30.0% during the period 2020–2027. The quantum computing market is promising.
Video version: Part 1 and Part 2