What is a core component of the brain of a self-driving car? KellyOnTech
Posted by

Date

December 21, 2021

Comments

0 comment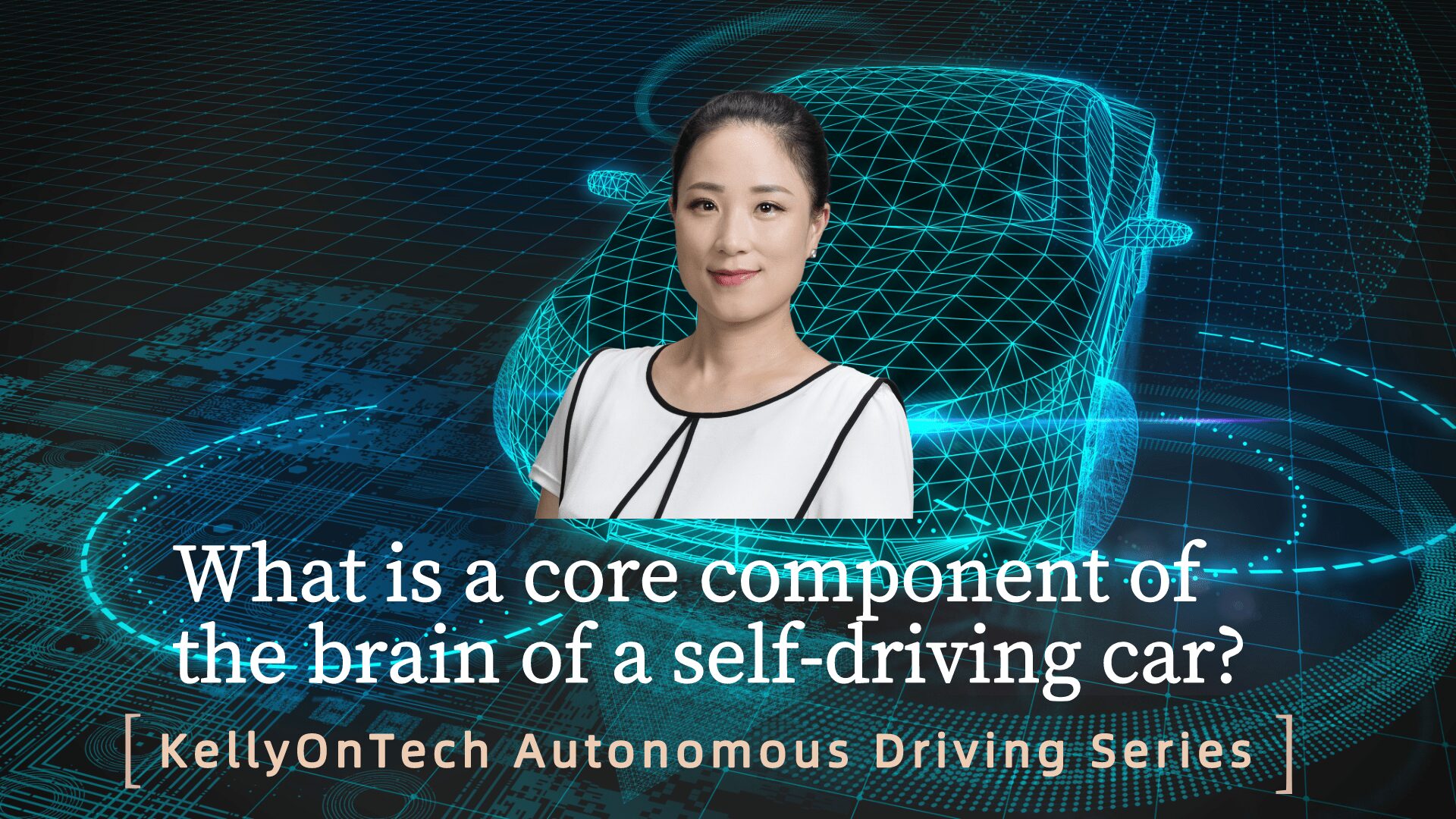 2021 can be said to be a watershed year for the development of semi-autonomous driving and autonomous vehicles. According to data from the analysis company VSI Labs, at least 15 of the top automakers have already started or planned to produce cars with a certain degree of autonomy, ranging from "hands-off" to "eyes-off" driving.
What is one of the biggest challenges in achieving fully autonomous driving?
One of the biggest challenges in achieving fully autonomous driving in passenger cars is to achieve precise positioning and the latest map information that reflects current road conditions.
You may think that this is not unusual, as Google Maps and Baidu Maps have already done a good job. But let's not forget that we are talking about fully autonomous driving. While maps are traditionally designed by humans and used by humans, fully autonomous driving focuses on designing maps for machines.
What is a core component of the brain of a self-driving car?
The answer is the map. It is the sum of road knowledge from all the cars and sensors that have been traversed. It is crowdsourced. By aggregating sensor perception data from on-board cameras, radars, and lidars, the high-definition map contains a three-dimensional description of the road and surrounding environment, as well as rich semantic information, such as road signs, lane markings and connections, road attributes, and so on. Therefore, the map has become a core component of the self-driving car brain.
Combined with navigation information, these rich maps serve as the computer's collective understanding of the driveable road environment, and essentially serve as the "memory" of the car.
What are the difficulties in designing maps for machines?
A map accurate to within a few metres is good enough to provide turning instructions for humans. However, automated vehicles require higher accuracy. They must run with centimetre-level accuracy, so that the vehicle has a stronger self-positioning ability on the road to achieve accurate positioning.
In addition, correct positioning requires constantly updated maps. These maps must also reflect current road conditions, such as work zones or lane closures, and effectively span the size of the autonoous vehicles fleet, processing information quickly while also ensuring minimal data storage. Finally, they must be able to function on a global scale.
Which company focuses on creating maps for autonomous vehicles?
Here I introduce a company that focuses on creating maps and positioning services of autonomous vehicles-DeepMap. It was founded in 2016 and headquartered in Palo Alto, California.
The race to commercialise self-driving cars has reached a fever pitch. DeepMap has grasped the pain points and key points of the industry, which is machine-readable maps. DeepMap fills the vacuum in the market.
The company was formed to help companies avoid the unnecessary effort of developing their own maps, and to save costs for customers by creating a "map engine" service.
The company addressed three important factors:
Accurate high-definition (HD) maps
Ultra-accurate real-time positioning
And a service infrastructure that supports large-scale global expansion
In terms of business strategy, DeepMap has chosen to partner with leading companies in the global automotive sector.
DeepMap has cooperated with car manufacturers such as Ford, Honda, Mercedes-Benz, and SAIC, as well as domestic high precision map service providers like Baidu, creating good financing channels for the company.
At the same time, the cooperation with map data service providers and upstream and downstream chain companies in each country has also facilitated DeepMap to conduct map data collection and analysis in various countries.
The founding team of DeepMap
The founding team is a world-class team from Google Earth, Google Maps, Apple Maps, Baidu Maps, Nvidia, etc. What a luxurious lineup!
James Wu — Co-Founder and CEO
James Wu is the co-founder and CEO of DeepMap. He was previously the Chief Architect at Baidu and the Chief Engineer at Upthere. James graduated from Tianjin University with a BS in Computer Science and received his PhD in Computer Science from the University of Alabama at Birmingham.
Mark Wheeler — Co-Founder and CTO
Mark Wheeler is the co-founder and CTO of DeepMap. He has a PhD in Computer Science from Carnegie Mellon University and has worked as a senior scientist at Apple and as a software engineer at Google.
What are the latest developments of DeepMap?
Nvidia Corporation completed the acquisition of DeepMap on August 26, 2021.
The acquisition is a win-win for both companies, as DeepMap's technology will enhance the mapping and localization capabilities on Nvidia Drive, ensuring that self-driving vehicles always know exactly where they are and where they are going.
Nvidia Drive is a software-defined, end-to-end platform that enables continuous improvement and deployment with over-the-air updates, from deep neural network training and validation in the data centre to high-performance computing in the vehicle.
DeepMap can also use Nvidia's software-defined platform to quickly scale its maps across self-driving fleets and update over-the-air without using much data storage.
DeepMap RoadMemory
In June this year, DeepMap announced the launch of RoadMemory, a smarter map made by machines for machines.
RoadMemory aims to meet the needs of automakers seeking large-scale, high-performance and cost-effective mapping capabilities to support increased autonomy for vehicles coming into production. Increased autonomy includes driver support features such as highway assist, smart braking and traffic jam pilot.