The World's First AI-discovered Targeted Drug Passes FDA Phase 1 Study KellyOnTech
Posted by

Date

May 12, 2023

Comments

0 comment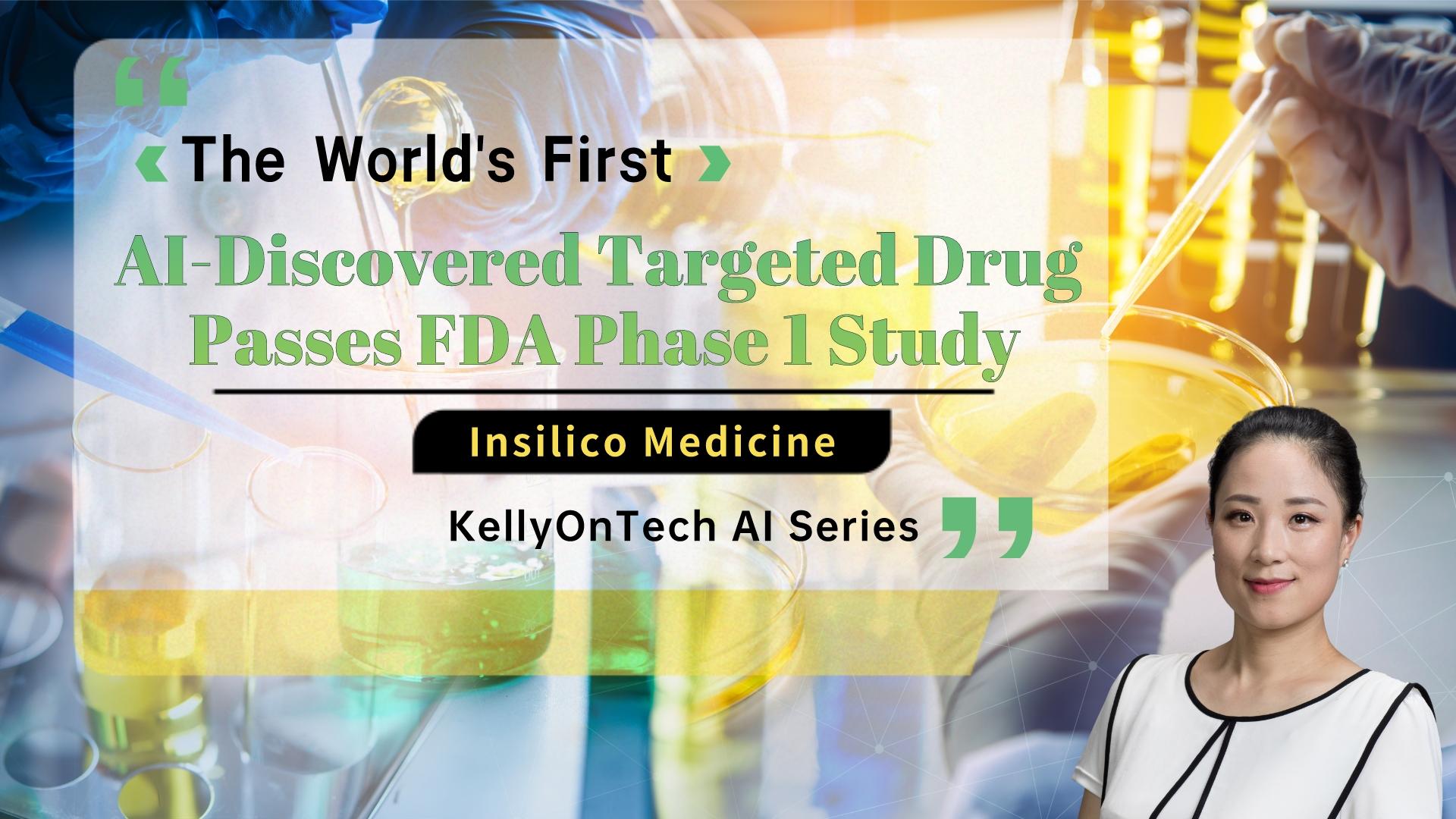 The world's first targeted drug discovered by artificial intelligence that has recently passed the FDA phase 1 study is called INS018_55, which is mainly used for the treatment of idiopathic pulmonary fibrosis (IPF).
What Is Idiopathic Pulmonary Fibrosis (IPF)?
Idiopathic pulmonary fibrosis (IPF) causes unexplained scarring of the lungs, which is simply a condition in which scarring of the lungs makes it increasingly difficult to breathe, and it is not known what causes it . The high incidence group is around 70 to 75 years old, the disease currently affects about 5 million people worldwide, and the prognosis of IPF is poor, with a median survival time of 3–4 years after diagnosis; not to mention, there are currently no approved treatments for IPF method.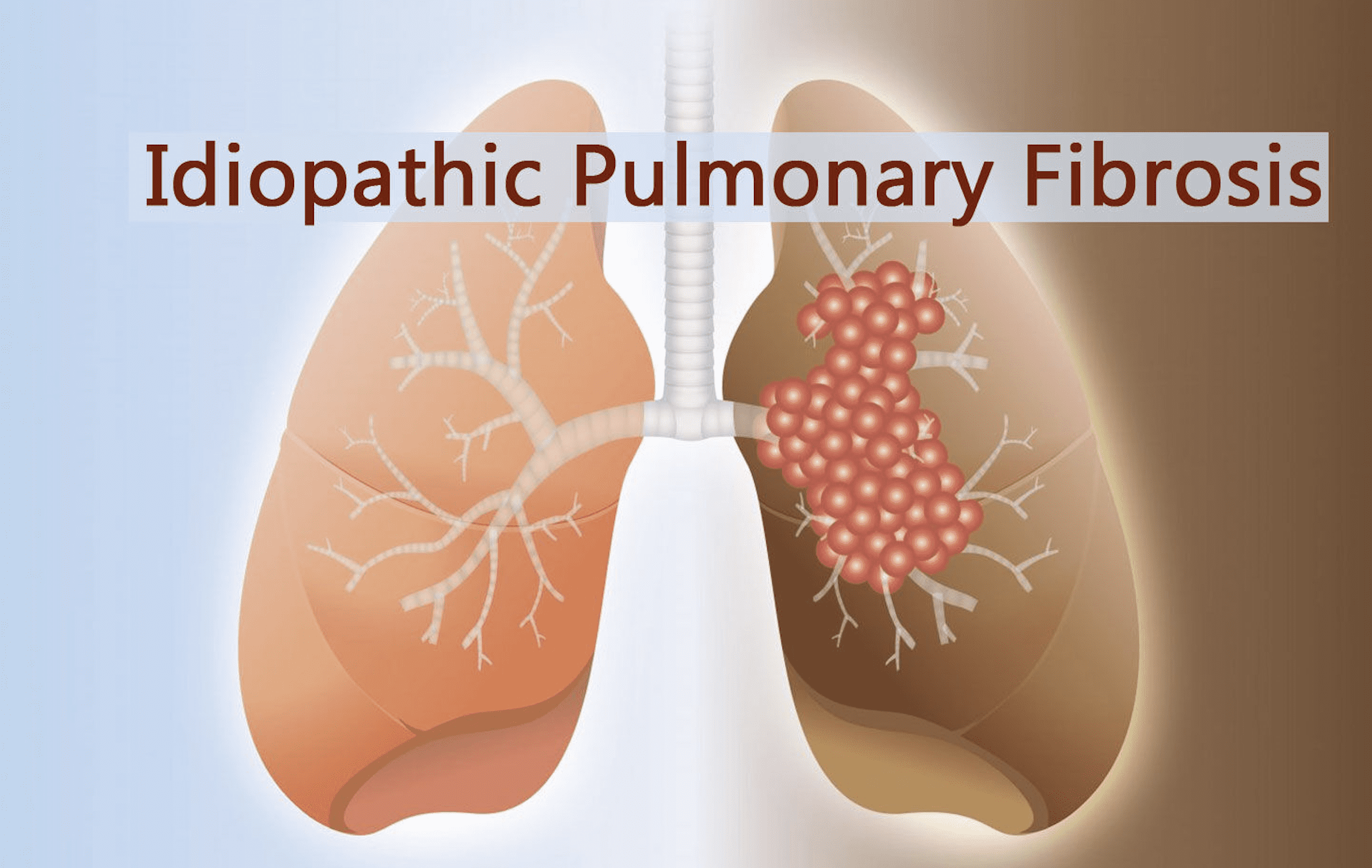 Which Company Has Launched this AI-discovered Targeted Drug?
The company that launched this AI-discovered targeted drug is called Insilico Medicine. In February 2023, it announced a phase 1 clinical trial of a drug developed entirely by AI.
I introduced this company in my book "Strategic Development of Technology in China '' when I described which companies are sought after for AI in drug development.
It is a biotechnology company established in 2014, headquartered in Baishijiao, Hong Kong, in the Hong Kong Science Park near the Chinese University of Hong Kong. Insilico Medicine combines genomics, big data analytics, and deep learning for computerized drug discovery.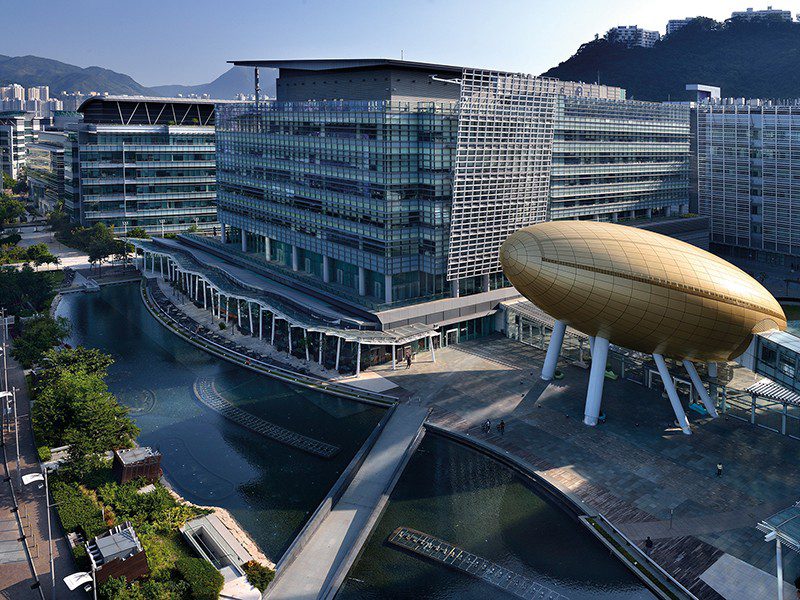 To date, a total of $401.3 million has been raised over 10 funding rounds. Their latest funding was raised through a Series D round on August 10, 2022, joined by Shanghai-based Qiming Venture Partners in this round.
Why Is Insilico Medicine So Popular?
Because Insilico Medicine solves one of the biggest pain points in drug development: linking the right drug target to the right disease. It also removes another bottleneck in the traditional drug discovery process: the time-consuming and expensive research and development process.
How Did Artificial Intelligence Discover this Targeted Drug?
We know that drug development is a long and complicated work, which is mainly divided into three main phases:
Phase 1
First, the first stage entails creating a hypothesis about what causes a disease. The culprit is usually a protein, or a group of proteins. This is the most important of the three stages. This is the stage where the industry talks about spending billions of dollars and 95% of which turn out to be wrong.
Insilico Medicine has created a software platform called Pandaomics to generate these hypotheses. It contains more than 20 AI models trained on huge public data repositories. This process saved a lot of time and money. For example, the platform starts with a set of 20 novel fibrosis targets discovered by the AI and narrows down the targets to specifically address IPF disease.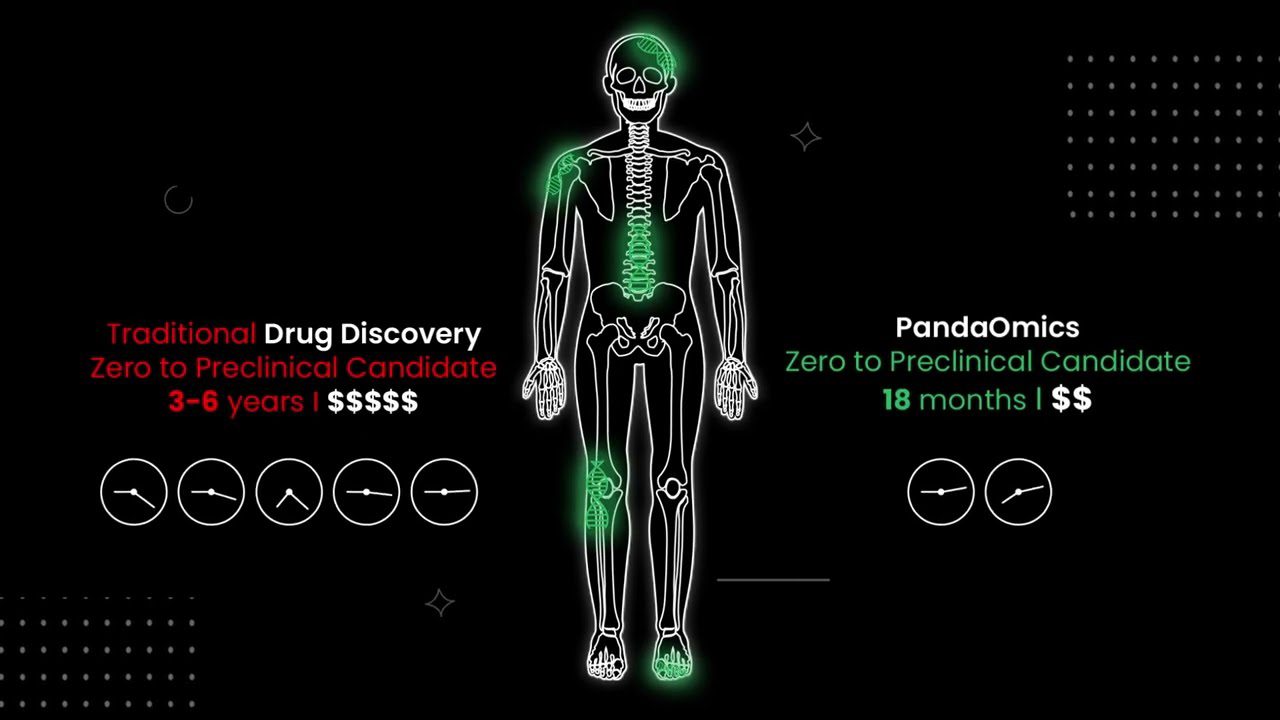 Phase 2
The second phase is to develop a molecule that might treat the disease. Insilico Medicine's Phase 2 platform is called Chemistry 42. Whereas a traditional pharmaceutical company would test thousands of molecules to see if they bind to a protein of interest, an AI can look at how a protein folds and imagine a molecule that might bind to it, and then only need to test a dozen or so that have the desired properties.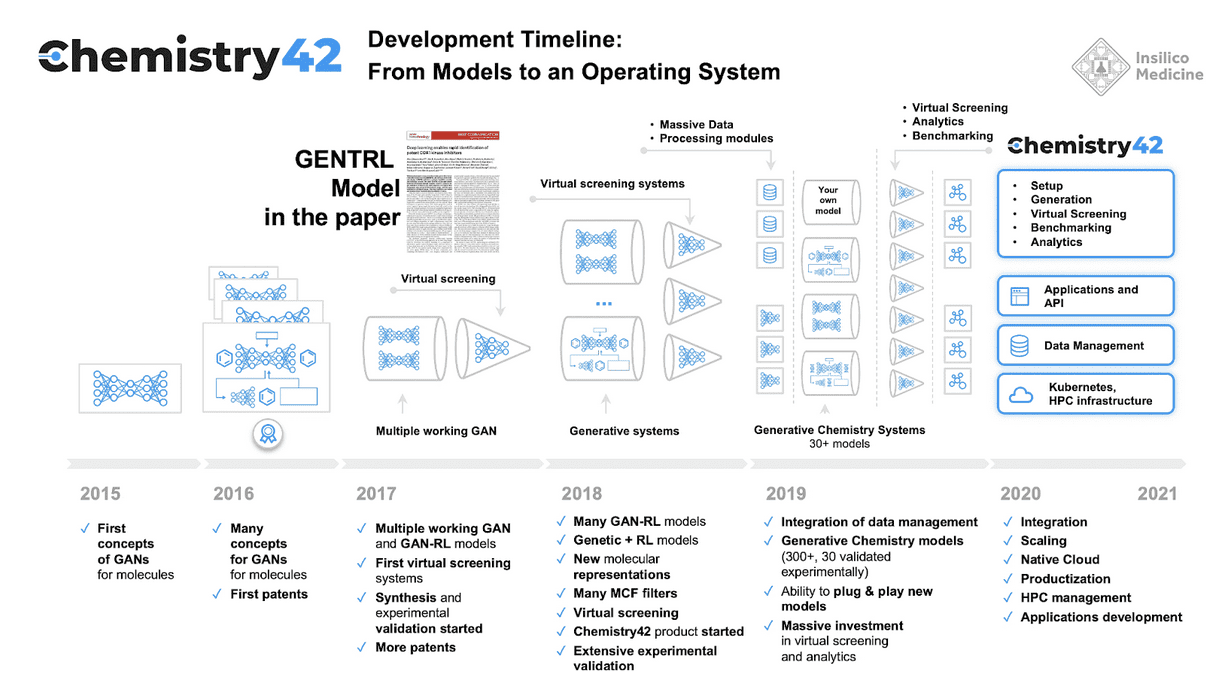 In this process, Insilico Medicine does this using various generative adversarial AI networks or GANs that have been introduced before, along with some Transformer models.
Phase 3
The third stage of drug development is efficacy and safety testing. Insilico Medicine's Phase 3 platform, called InClinico, is the company's first platform that has been trained on massive datasets from previous clinical trials and validated on all drugs that have passed through the pipeline. It also uses a number of AI models from the other two platforms run in combination.
Using AI to develop drugs in three stages of drug development, Insilico Medicine reduced the time and money involved in the process by 90%. More importantly, they increase the success rate of drug candidates.
What's New at Insilico Medicine?
Dr. Ren Feng Joined Insilico Medicine
Dr. Feng Ren joined Insilico Medicine in February 2022 as Chief Scientific Officer, leading a team of more than 20 expert drug hunters and drug developers in Shanghai. He is the former Senior Vice President of Biology and Chemistry at Medicilon and former Head of Chemistry at GlaxoSmithKline. His team will be responsible for bringing AI-discovered drugs into human clinical trials and creating a broad portfolio of preclinical assets.
Launch of the 6th Generation Intelligent Robotic Drug Discovery Lab
On December 29, 2022, Insilico Medicine held the launching ceremony of the Star of Life — the sixth-generation intelligent robot drug discovery laboratory in Suzhou BioBAY Industrial Park.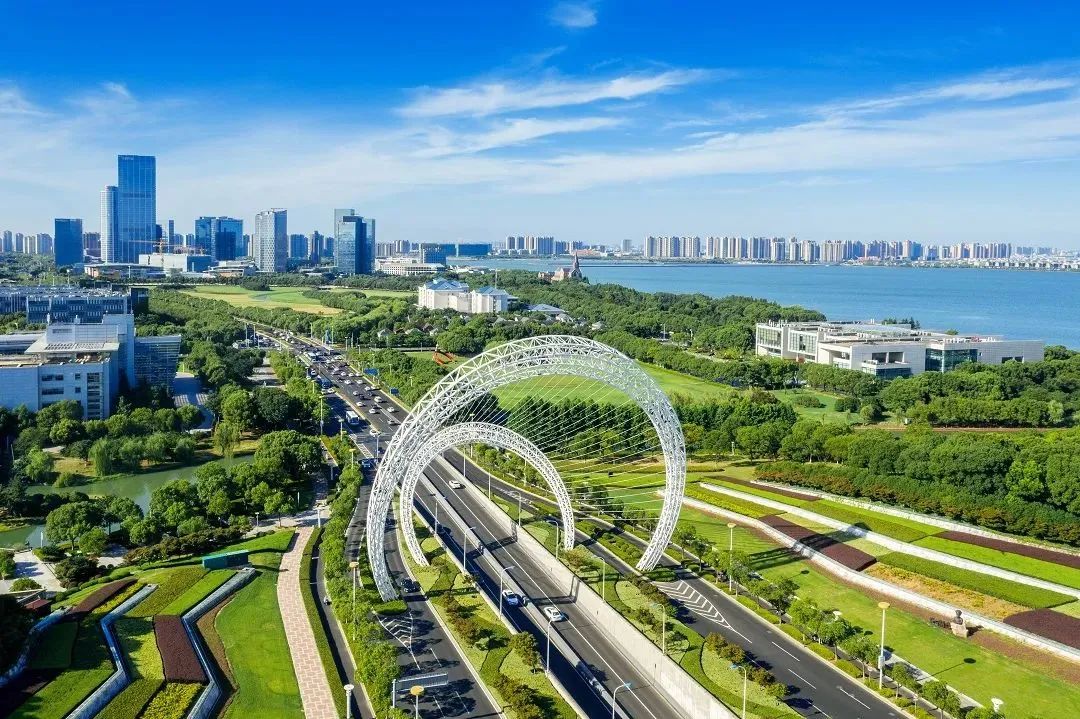 The laboratory will conduct target discovery, compound screening, precision medicine development and translational research. The laboratory will allow Insilico Medicine to further accelerate its end-to-end drug discovery and optimize the success rate of its drug development as it advances its new therapies through clinical trials.
Insilico Medicine Reveals New QPCTL Inhibitors
On January 20, 2023, Insilico Medicine disclosed β-Lactam Derivatives as inhibitors of glutamine acyl peptide cyclotransferase-like protein (QPCTL) reported for the treatment of cancer, Alzheimer's disease, atherosclerosis, chronic kidney disease, infertility, ischemia-reperfusion injury, schizophrenia and Zollinger-Ellison syndrome, among others.
Insilico Medicine's 3CLpro Inhibitor ISM-3312 Approved in China
Insilico Medicine's drug ISM-3312 received IND clearance from the State Pharmaceutical Administration (NMPA) of China on February 24, 2023.
ISM-3312 is an oral 3CLpro inhibitor for the treatment of COVID-19. ISM-3312 has a novel molecular structure and was optimized based on compounds designed by Insilico Medicine's generative chemistry AI platform Chemistry42.
I am hopeful that Insilico Medicine's AI-discovered and scientifically validated targeted drug will soon complete its FDA Phase II study. Furthermore, I look forward to the launch of more drugs developed with the assistance of artificial intelligence onto the market as soon as possible. This will undoubtedly bring significant benefits to mankind.