China's Technology Landscape During the COVID-19 Pandemic
Posted by

Date

April 10, 2021

Comments

0 comment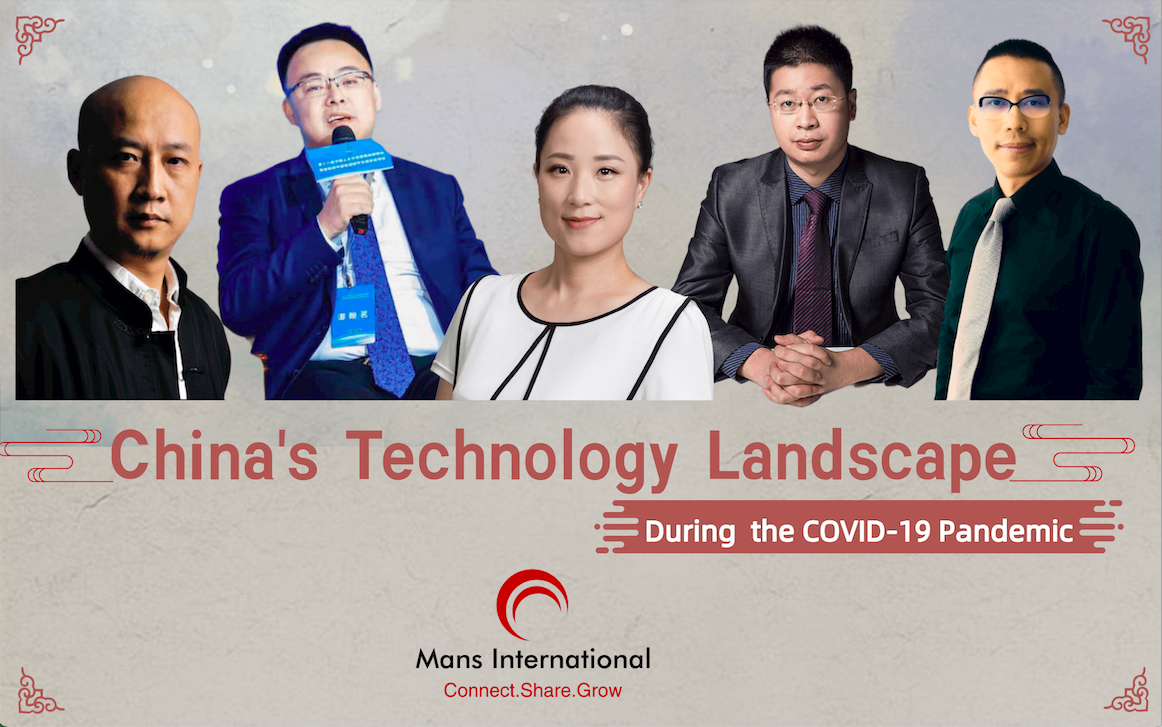 Since 2020, the coronavirus disease has swept the world and has had a profound impact on our work and life. Unfortunately, its influences on the business models of enterprises and various industries is far from over.
My company also suspended many projects because of the difficulties faced by my client companies. Some companies have lost confidence in the present and the future. A company can go through all kinds of hardships, and it needs to be ready to deal with all kinds of black swan incidents at any time. The COVID-19 pandemic allows us to witness history, just as Winston Churchill once said "Never waste a good crisis", companies should constantly adjust their response measures. This inspired me to start writing a book in order to encourage myself and business professionals to learn from crises, continuously improve our ability to deal with uncertainty, turn crisis into opportunities, and create new situations.
I found that there are few books on the market that describe China's technology landscape during the COVID-19 pandemic. Many times people have prejudices because they don't understand one thing. So I want to play the role of a bridge and show the ecology of China's technology circle under the epidemic from different latitudes, so I chose three main topics:
From a macro perspective, show the entire development process of China's Internet and business models
From a micro perspective, demonstrate how a company, including a traditional company and a startup, responded to the epidemic respectively
From a future perspective, analyze trends and business model changes
I am very grateful to my partners and friends for taking time out of their busy schedule to write a book with me. This is a brief introduction about the authors:
Ms. Kelly Luo, Founder and Investor of Mans International
Mr. Luke Lui, Founder of Luke Business View, a consulting and training studio. His consulting experience includes: Senior Strategy Consultant, Huawei; Enterprise Development Consultant,Alibaba; Member of Investment Expert Group,Tencent; Asia Pacific partner, Google
Mr. Haitao Jin, currently the Director of 36Kr (NASDAQ: KRKR) enterprise cooperation and is responsible for the product design of the founder club and the joint cooperation of the business association. Previously Mr. Jin was the Senior Financing Director of Ether Chuangfu, and the Director of Venture of Dark Horse Investment and Financing. He has assisted in the completion of well-known Internet projects such as Miss Fresh, Meibei.com's financing and A-share listed companies Origin Water (code 300070), Ninestar (code 002180)'s industrial innovation solution consultation and joint establishment of innovative companies.
Mr. Max Zhang, Founder of Beijing Xiangli Data (acquired by the listed company Huina Technology ), Founder of Beijing Kuai Le Snail Technology Co., Ltd and Co-founder of Beijing Talent Future Education Technology Co., Ltd.
Mr. Hanming Tan, Dean of Xinjiang Zhongtai Innovation Technology Research Institute. It belongs to Xinjiang Zhongtai Chemical Co., Ltd., a public traded company.
This book provides you with rare first-hand information and industry development trend analysis. You will discover:
The measures used to deal with the crisis and the development of new business areas during the pandemic from the founder of an international technology service company.
The Director of Enterprise Cooperation of a listed media company summarized the development history of the business model in the Internet era with rich technology industry resources and first-hand information, the comparison of business models before and after the pandemic, and an in-depth analysis of future trends.
The personal experience of a serial entrepreneur and the co-founder of a startup company in the financial education field during the pandemic, and the whole process of how to open up the market and attract customers during the difficult time.
The Director of the Institute of Technology Innovation of a listed company personally described the plight of a traditional chemical group under the impact of the COVID-19 pandemic and the problems and solutions encountered in the process of technological innovation and intelligent transformation.
An in-depth analysis of the manufacturing industry and industries with strong growth potential in the future from the founder of a boutique strategic consulting company. He has served as an executive of the world's top technology companies in the telecommunications industry for many years.
Although the length of this book is not long, it still took 6 months to complete the whole process of publishing. It is currently distributed simultaneously on Amazon in 13 countries:
We will also invite partners and friends in the science and technology circle to continue publishing books. You are welcome to join Mans International to share resources and grow together!
This is a video introduction about this book for your reference.